1000 letters of support for Raymond McCreesh Park handed into Newry Council
Posted by
Newry Times News
marketing.newrytimes@gmail.com
Tuesday, December 16th, 2014
Community
,
Politics
,
What's On
Newry & Armagh Sinn Féin MLA Mickey Brady has said that there is a strong feeling within the local Ballybot community about the campaign to have their local Play Park renamed.
The MLA was speaking after he handed over 1000 individually signed letters supporting the name of Raymond Mc Creesh Park into Newry & Mourne Council. The Council are currently conducting a consultation in relation to the name. Commending those who supported the campaign and took time to register their views, Mickey said, "The vast majority of these letters of support for the name have come from people who live within the Park area. "I was born and raised in Ballybot and I know that the people of the area are angry at the way this whole affair has been sectarianised. I also know that those who accuse myself and this community of an absolute lack of respect and tolerance towards the feelings of the unionist community, have deeply insulted us. "I personally have spent my life championing the rights of all irrespective of their tradition, and Ballybot has always been a welcoming community and neighbourhood."
Brady, along with other Ballybot residents and Malachy Mc Creesh, brother of Hunger Striker Raymond, will be speaking at a rally tonight at 7pm in support of the Raymond Mc Creesh Park name. "Raymond McCreesh, Bobby Sands and all those who died on Hunger Strike in 1981 are recogonised throughout the world. When he died in 1981 the late Cardinal O Fiach stated, "Raymond McCreesh was captured bearing arms at the age of 19 and sentenced to 14 years imprisonment. "I have no doubt that he would have never seen the inside of a jail but for the abnormal political situation. Who is entitled to label him a murderer or a suicide?" Brady added, "Those words ring as true today 33 years on from those dark times.Raymond Mc Creesh and the Hunger Strikers were not criminals then, they are not criminals now and we will not allow their names and memories to be criminalised". The Save Raymond Mc Creesh Park Rally takes place tonight At 7pm.
More on this story:
Irwin urges response on Newry play park 'terrorist' naming
Row over contentious Newry play park rumbles on
Equality Commission to investigate Newry Council decision over Raymond McCreesh Park
Unionists outraged after Newry play park renaming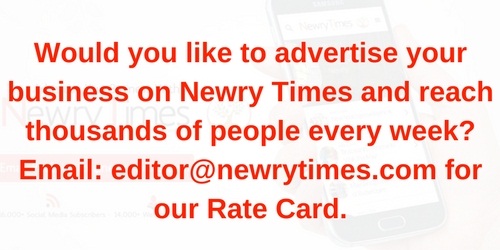 Both comments and pings are currently closed.