Irwin slams BBC Spotlight for 'distortion of facts'
Posted by
Newry Times News
info@newrytimes.com
Friday, November 28th, 2014
Community
,
Politics
Newry & Armagh DUP Assemblyman William Irwin MLA has slammed those involved in the production of the BBC Spotlight Programme which he says 'falsely claimed' that he had claimed £1725 for a single desk, which he insists was in reality was 'a front reception area'.
Irwin said the programme was a gross misrepresentation of the facts and he slammed the corporation for not contacting him directly to seek any form of clarification prior to airing the programme. Irwin told Newry Times, "I was absolutely enraged when close to the end of the programme it mentioned my name, included a picture of me and a graphic of a fancy single desk with a price tag on it, along with commentary from Mandy McAuley and an opinion by Alistair Graham. "Infuriatingly there was one glaring inadequacy in it and that was the fact not once did Mandy McAuley lift the phone or visit my office and actually bother to look and see what the money was spent on. "I cannot understand why the BBC did not do this and especially after getting a response on the issue which explained what the 'desk' she referred to actually was. "Anyone is absolutely welcome to visit my office and see the reception unit for themselves and judge the price. I have also posted a photo of the unit on my Facebook page and I personally felt it was reflective of the work required to create some storage space for files etc and have a reception area fit for purpose. Irwin added, "I am disgusted how I have been treated by the BBC and expect a full apology."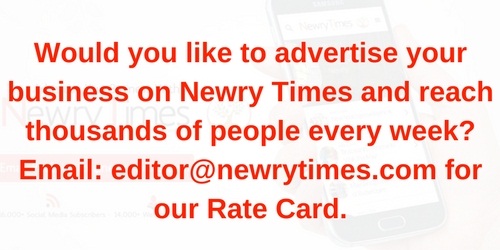 Both comments and pings are currently closed.