Drop-in chest xray service launched in Newry
Posted by
Newry Times News
info@newrytimes.com
Tuesday, November 25th, 2014
Community
,
What's On
To coincide with Lung Cancer Awareness month, the Southern Health and Social Care Trust is urging over 50's to look after their lungs with the launch of an awareness campaign and a new drop in chest xray service. Initially for a three month trial, the new scheme aims to help identify more people with the signs and symptoms of lung cancer at an early stage. Dr Gerry Millar MBE, Macmillan Cancer and Palliative Care GP for the Southern Trust explained, "Lung cancer is the second most common cancer in the UK accounting for more than 1 in 5 cancer deaths. "About 1,150 people are diagnosed with lung cancer and over 900 people die from the disease each year in Northern Ireland. As most patients are diagnosed at such a late stage, sadly, compared to other cancers, survival outcomes for lung cancer are much lower." The Southern Trust is the first in Northern Ireland and just the second in the UK to offer open access chest xray clinics for those over 50 with a cough or other chest symptom lasting more than three weeks. Dr Rory Convery, Consultant Respiratory Physician Southern Trust added, "As earlier diagnosis of lung cancer is so vital in increasing the chances of recovery, we hope that by improving access to chest xrays we will encourage anyone with worrying symptoms and hasn't already had a chest xray in the past six to twelve months to go for immediate diagnosis. "Patients can still continue to go to their GP who can refer them for a same day xray or if they meet the criteria they can go straight to one of the five Radiology Departments which are providing the service. Staff there will do a quick assessment and if they think necessary will carry out an xray." The Trust is working with GPs, local Councils, Community and Religious organisations to help raise awareness of the signs and symptoms of lung cancer. If you are over 50 symptoms to look out for include:
• Hoarse voice • Swallowing problems • Chest or shoulder pain • Coughing up blood • Persistent chest infections • Unexplained weight loss • Feeling more tired than usual • Shortness of breath or wheezing • Persistent cough • Swelling in the face or neck
Speak to your GP or if you meet the criteria you can drop in without a GP referral to the Radiology Departments Armagh Community, South Tyrone and Daisy Hill hospitals, Portadown Treatment and Care Centre or Banbridge Polyclinic on Mondays, Tuesdays and Wednesdays from 9am – 4pm. The drop in chest xrays will be available initially until February 2015. For smokers who would like help to quit, you can contact the Southern Trust's Free Stop Smoking Service Tel: 028 3741 5333 Email: stop.smoking@southerntrust.hscni.net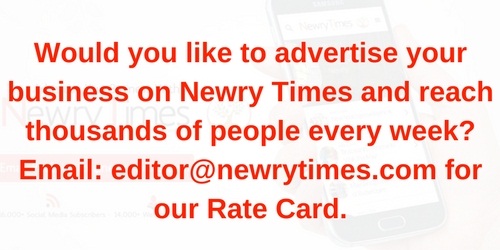 Both comments and pings are currently closed.