Santa's arrival at Buttercrane, Newry
Posted by
Newry Times News
info@newrytimes.com
Friday, November 14th, 2014
Community
,
What's On
Santa arrives in Buttercrane Shopping Centre by Sleigh on Thursday evening, 20th November with an eye catching 'Festival of light' parade and fire show starting at 6.30pm.
Santa and his special guests Elsa and Anna from FROZEN, Camlough Brass and Reed Band, Mourne Gymnastics, the Michaela Foundation, an LED Hula Hoop performer and Roary the Tiger among others, will parade from the car park entrance of Buttercrane, across Dublin Bridge, up John Mitchell Place and left onto Ballybot Bridge to arrive at the main entrance before 7pm. The Canal will also be illuminated with lanterns as part of the 'festival of light' theme and there'll be a spectacular Fire performance at the Ballybot bridge entrance. The event will culminate in the Christmas lights switch on. On the Mall, St Mary's Choir will perform as well as the Abbey Jazz Band and there'll be lots of giveaways for children. Santa will take up residence in the Grotto from the 20th November right up to 3.30pm on Christmas Eve (for daily opening hours see www.buttercraneshopping.co.uk) when he departs for other important duties! Throughout Saturdays in December, Buttercrane Kids Club will be providing free childcare (for up to 2 hours) for parents shopping in the centre. For more information see www.buttercraneshopping.co.uk. Buttercrane Shopping Centre late nights commence Monday 1st December (to 9pm). For details of the Centre's £10,000 giveaway in December check facebook and www.buttercraneshopping.co.uk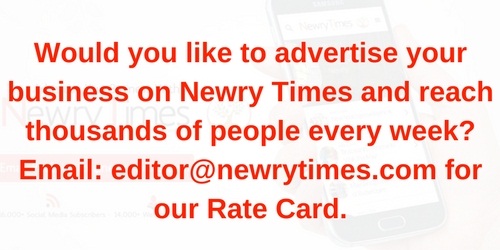 Both comments and pings are currently closed.