Newly restored Annalong Cornmill launched
Posted by
Newry Times News
info@newrytimes.com
Tuesday, November 11th, 2014
Community
,
What's On
Visitors and the local community in Mourne will now have an opportunity to experience and learn more about Mourne Granite and the important contribution it made for generations to the community here in Mourne.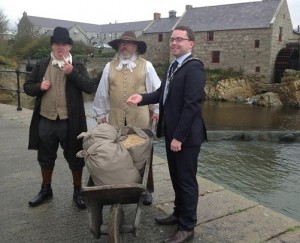 Over the past few months Annalong Cornmill has undergone structural refurbishment and is now home to an interesting new exhibition which will help the visitor and the local community enjoy and engage in the story of the Cornmill and Mourne Granite The Cornmill dates back to the 1800s and was powered by the Annalong River. The locals came to have their corn ground for over 100 years. Annalong Cornmill is one of the very few Cornmills here in Northern Ireland to be still workable under a live water supply and from a landscape viewpoint, it is very picturesque and enhances the character of the adjacent harbour. Through an engaging range of interpretative methods including audio, video, interactive artefacts and graphic displays, the restored cornmill will engage all ages through telling the story in a series of facts and events which are woven into a story which will appeal to all ages. To help engage all ages and particularly the new era of technology and the opportunity it presents to engage a wider audience, a smart phone app entitled 'Mourne Granite Story' has been developed. To help explore the story of Mourne Granite 5 tours have been created including Annalong Harbour, Bloody Bridge, The Granite Trail at Newcastle, Trassey Track and inside Annalong Cornmill. These working tours tell the story of the 'stonemen' of Mourne. Hardy, strong and skilful, they shaped tough granite into the stones which built the city of Belfast and beyond. Along the way you'll also encounter smugglers, sailors, and learn a little more about this amazing landscape. Mayor Daire Hughes said, "Congratulations and well done to all involved in this restoration project, Annalong Cornmill will be available for many future years to learn from and to experience." Mayor Hughes acknowledged the important role of the funders in making this important heritage project a reality.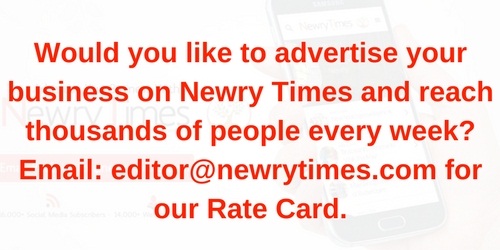 Both comments and pings are currently closed.