Feeling unwell? Why not Ask Your Pharmacist?
Posted by
Newry Times News
info@newrytimes.com
Tuesday, November 11th, 2014
Community
The Health and Social Care Board is encouraging people to speak to their local pharmacist first for advice and treatment as part of Ask Your Pharmacist Week (10 – 17 November). This year the focus of Ask Your Pharmacist Week is on advice and treatment for common ailments as well as other community pharmacy-based support that can help people stay well during the winter months. Joe Brogan, Assistant Director of Integrated Care – Pharmacy & Medicines Management at the Health and Social Care Board, said, "Your community pharmacy is a convenient place where you can get help for coughs and sneezes and all sorts of other health concerns which don't necessarily require a GP or hospital appointment. "Individuals can also benefit from a range of services including help to quit smoking. Some pharmacists also provide free blood pressure, cholesterol and Body Mass Index checks. "Community pharmacists can also provide lots of information on self-care and where to go for further advice or treatment. Remember – 'think where and choose well'. " Joe continued, "Studies have shown that people interact with community pharmacists on average 12 to 15 times annually, often using the same pharmacy each time. Ask Your Pharmacist week aims to help people stay well during the winter months and beyond." Roisin McLarnon, Community Pharmacist, said, "Many people don't realise the wide range of additional services available as pharmacists do much more than dispensing prescriptions. Pharmacists offer free expert advice on a wide range of health issues, support for self-care and medicines to treat common complaints. Roisin added, "This is an especially important message as winter draws in and pressures build across the healthcare system. Ask Your Pharmacist Week hopefully will encourage people to avoid unnecessary GP and Emergency Department visits changing people's attitude to think where they go for healthcare needs." For more information about Ask the Pharmacist Week visit www.askyourpharmacist.co.uk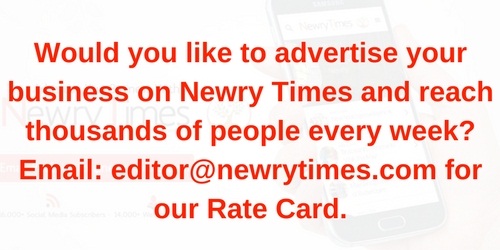 Both comments and pings are currently closed.