The Pilots of the Carnbane: Chamber accused of 'declaring Newry closed for business'
Posted by
Newry Times News
info@newrytimes.com
Friday, November 7th, 2014
Business
,
Community
,
News

The Pilots of the Carnbane Way Development project have accused Newry Chamber of Commerce of preparing to 'close the city for business' by pushing ahead with a hugely expensive court action in a bid to block and delay the £47 million development at Carnbane Way. And the development company behind the 800 jobs creation project has given a stark warning that the legal tactics will only help Banbridge continue to benefit at the expense of Newry from what they described as 'the highly successful' new Tesco development at The Outlet. A spokesman for the Hill Partnership, Neil Armstrong, the development company behind the scheme, said over £750,000 will be 'wasted on legal fees' and £7.9 million in wages for local workers will be put on hold as a result of the Chamber's "cynically selfish legal action." He accused the Chamber of adopting a "selfish legal route strategy that will delay the employment dreams of 800 local people". "By trying to protect their own interests these people have shown that they are prepared to jeopardise Newry's position as the top destination for cross-border shopping," he said. "The decision by the Chamber to seek leave for a Judicial Review of the £47 million development is a blatant attempt to protect vested interests. "But by doing so it is effectively sending out that Newry is closed for new business and investment. The Hill Partnership spokesman said it was clear that 'selfish and self-serving interests' were prepared to try and manipulate the legal system in a bid to delay work starting at Carnbane Way.
"By trying to hold up a £47 million investment, 800 jobs and £7.9 million in annual wages they have clearly shown they are prepared to sacrifice that level of human and financial investment going directly into the local economy." "Just a few weeks after it was confirmed that nearly a hundred more jobs have been lost from our city as a result of the closure of the HMRC offices we have the astonishing news that the Chamber, at all costs, is determined to pursue its own agenda. "Against that sad backdrop there can be no logical reason for backing a campaign that will cause further economic hardship. It simply defies belief. There are hundreds of workers in the construction industry that have to travel as far afield as Dublin as well as across the water in order to get work. "Let the Chamber explain to those workers and their families why it makes sense for the Carnbane Way project to be stalled," he insisted. "Let the Chamber explain why they are delaying upwards of 400 construction jobs over a two year period, and a further 400 jobs on completion, generating £7.9 million in wages initially and a further £7.1 million in wages per annum going forward. "Many more millions will be pumped, year after year, into the local economy both in wages and spending power once the single retail unit and business park complex is completed. "Indeed let the Chamber explain to its members why it's spending hundreds of thousands of pounds of their money on a futile exercise; money that could be better spent in support of Newry rather than delaying job creation." Neil Armstrong described the campaign of opposition against the new development as a "smokescreen of misinformation built around scaremongering." "One has to ask who is actually pulling the strings within the Chamber and who the puppet masters are actually working for?" he said. "Is it really for the benefit of the people of Newry or is it to help a select small number of individuals?
"Despite claims to the contrary not every member of the Chamber supports the spending of considerable sums of money in a bid to destroy jobs. Yet they are being asked to defend the indefensible in the face of public opinion. "They realise that totally independent opinion polls have shown that 97% of the people of Newry want the development to go ahead. Our project has been subject to the most rigorous examination at every level of the planning and legal process over the last five years. "Nobody will be fooled by this pathetic last ditch attempt to delay an ambitious plan capable of bringing massive levels of investment both in the medium and long term to the wider Newry area. "We are confident that our application, which already has been given full planning permission and has full Ministerial support, will deliver for the entire community," Neil added. Speaking to Newry Times, a Sinn Féin spokesperson stated, "Newry & Mourne Council's Out of Town policy which Sinn Féin councillors supported, is clear in its agreement with the position taken by Newry City Centre Management Partnership. "It states that all retail development should take place within the city boundary, defined as a 1km radius from Newry Cathedral. The building of any massive Retail developments have to be balanced with the sustainability of Town Centres and the protection of that Centres's jobs and services. The spokesperson added, "Currently there is a great fear that if the retail component of this development goes ahead in Newry, it will be a severe blow to the town centre."
More on this story:
Newry Chamber slams 'absurd decision' to push ahead with Newry development
Newry says 'YES' to Carnbane Way development according to survey
Letters to the Editor, 'Newry Sinn Fein out of touch with community over Carnbane development'
Full steam ahead: Developers plan start of work at Carnbane Way despite Newry Sinn Fein opposition
Letters to the Editor, 'Newry city centre traders do not have a monopoly on commercial trading'
SDLP Newry blasts Sinn Fein for 'betraying local people' over major Newry development
Newry Council votes against Carnbane Development
The Newry Times Big Debate: Yes or No to major Carnbane Development project?
Major new Newry development gets mixed reception
Major Newry development will create up to 800 jobs, says company behind the scheme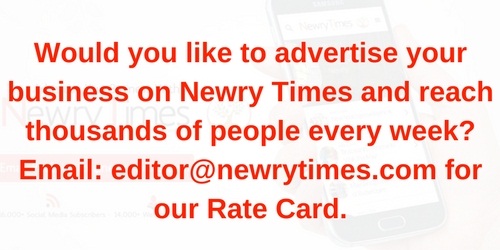 Both comments and pings are currently closed.