Could you give a bear a home in Newry?
Posted by
Newry Times News
info@newrytimes.com
Tuesday, October 7th, 2014
Community
Barnardo's teddies wearing jumpers created by knitters from the Newry area including the Newry Library Knit and Natter Group are hoping local community groups, schools and businesses will help them find new homes by auctioning or raffling them off in aid of the children's charity.
The Newry knitters helped to create almost 2,000 jumpers in a range of beautiful colours and styles as part of Barnardo's big knitting initiative for their Barney Bear. Each jumper also has an individual label bearing the knitter's name for an added personal touch. The bears are looking forward to finding their new forever homes in the Newry area and are busy packing up their jumpers at Barnardo's HQ in anticipation. Speaking to Newry Times, Barnardo's NI fundraiser Karen Kerr said, "We were delighted with the response from Newry to our request for jumpers for teddies including the Newry Library Knit and Knatter group. They have created so many lovely jumpers that each teddy now has his own unique personality." "We hope local schools, businesses and community groups in the Newry area will take up the challenge to help find our teddies new homes by raffling or auctioning them off in aid of Barnardo's NI. It's hoped that each bear will raise a minimum of £30." For more information on how to apply for a Barnardo's bear please contact Newry Library Tel: 028 3026 4683 or Barnardo's fundraiser Karen Kerr Tel: 028 9067 2366.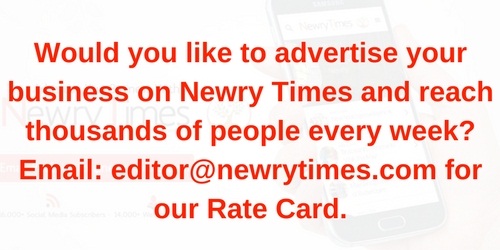 Both comments and pings are currently closed.