Newry teens – who have experienced drink spiking and assault – campaign for a safe night out
Posted by
Newry Times News
info@newrytimes.com
Wednesday, September 17th, 2014
Community
,
News
A group of young people from Newry have launched a campaign to encourage their peers to stay safe on a night out.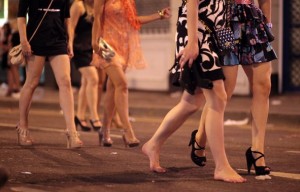 One of the group – who are all aged between 16 and 22 – witnessed a friend being rushed to hospital after her drink was spiked, while another was attacked after he got separated from his friends late at night. So they are working with Fixers – a charity that supports young people aged 16-25 to tackle any issue that matters to them, however they choose – and have created a poster campaign to promote their message in toilets in bars and clubs across Newry. The group are sharing their experiences to show their peers the importance of taking care of themselves and each other. "Our Fixers project is all about making young people aware of what can happen on a night out if things go wrong, and how important it is to stay safe," said Fixers group member Claire Doran, 22. Claire was on a night out when one of her friends had her drink spiked. "Her eyes were rolling in her head, and she was foaming at the mouth, it was horrific," said Claire. "She was struggling to breathe and I thought she was having an asthma attack. We took her to Daisy Hill Hospital A&E and it was there that it was confirmed that her drink had been spiked." Another member of the group, Paddy Duffy, 17, became separated from his friends after a night out and was attacked on his way home. "I was walking towards the bus depot and two guys just jumped me and battered me," he said. "It had never happened to me before. It's so easy to get separated from your friends and the attack happened so fast. I never go anywhere by myself now." Brendan Curran, community warden and former mayor of Newry and Mourne Council, said, "People do sometimes have bad experiences. There are those who get into rows, have fights, drink too much, who fall and injure themselves, or who get assaulted. "Newry's no different to any other town or city in this respect but there are serious issues and something needs to be done about it," he added. The group's Fixers posters show the dangers of excessive drinking through examples of 'things you wouldn't do sober,' including passing out in a stranger's bed and getting arrested. "I think the group's poster campaign is excellent because it makes people think more before they go out about things like how much they're going to drink and the potential consequences," said Carol Louise Rafferty, a member of bar staff at The Bank in Newry. Fixer Claire Doran added, "If we can reach out to one or two young people through our posters, we'll have made a difference. Hopefully it will make a difference to their friends as well." Visit www.fixers.org.uk for more information.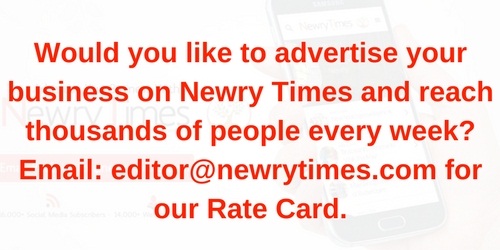 Both comments and pings are currently closed.