Edna's support role to children with disabilities
Posted by
Newry Times News
info@newrytimes.com
Monday, April 7th, 2014
Community
Armagh woman Edna Cunningham has been supporting the parents of local children with disabilities for the last seven years.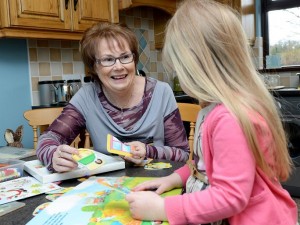 Edna opens her home to children on three afternoons each week by providing 'short breaks' which help their parents cope with the demands of full time caring. In addition, one of the children stays overnight once a week. Edna also provides a short break to two other children at their home. "I absolutely love children and they bring a spark into my life," Edna explained to Newry Times. "I'm just a normal mum providing support to the parents of children with disabilities by giving them a break from caring. The children who come to my house enjoy a change of scenery and do everyday activities and pastimes such as playing computer games, shopping, doing homework, visiting the park and watching television. "One child and I enjoy visiting a friend of mine. They like to catch up and visiting friends is a normal activity that we all enjoy, especially if it's accompanied by a nice cup of tea." The short breaks scheme allows children to enjoy a 'home from home' experience and short-break carers like Edna are a lifeline to many parents of disabled children. They give parents a break from caring full time and the children benefit from meeting new people and gaining independence. One parent who uses the short breaks scheme said, "The breaks give us a chance to recharge our batteries, do everyday things like shopping, walking and spending time with our other children. Our son benefits from time out with his 'other family'. "He regards it as time with his own friends who can devote their time to him as he finds it difficult to make friends of his own. Without short breaks we would get no respite and the stress and strains would get no easier." The Trust is looking for all kinds of people as carers. They may be single or have a partner, be young or older, working, retired or unemployed. They may or may not have children of their own. For further information on becoming a short-break carer and the training and support available, contact • Rosemary McCool (for Armagh and Dungannon), email rosemary.mccool@southerntrust.hscni.net or telephone 028 3752 0547, • Christine Hynes (for Newry and Mourne), email Christine.Hynes@southerntrust.hscni.net or telephone 028 3082 5025, or • Ann Heatley (for Craigavon and Banbridge), email Ann.Heatley@southerntrust.hscni.net or telephone 028 3834 8248 or log on to www.southerntrust.hscni.net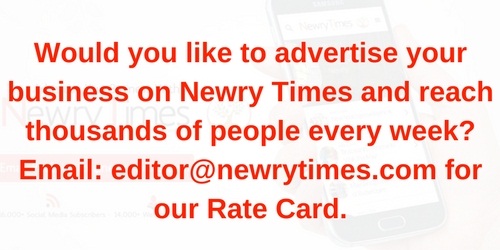 Both comments and pings are currently closed.