Careers in Hospitality
Posted by
Newry Times News
info@newrytimes.com
Friday, April 4th, 2014
Community
,
Jobs & Careers
This is an exciting and important time for the hospitality, leisure, travel and tourism sectors in Northern Ireland, so have you ever considered a career in these areas?
Johnny Nolan, careers manager for Newry in the Department for Employment and Learning's Careers Service suggests that if you are looking for a place to start or to develop your career, current trends suggest that this could be a sector to consider. He explained to Newry Times, "Events this year such as the G8 conference and the World Police and Fire Games have shown there has rarely been a better time for Northern Ireland to put itself on the map and generate future tourism business. "There are many reasons to consider a career in this sociable, fast paced and dynamic sector, not least that it provides you with an opportunity to make people's days. Between 2008 and 2012, employment in this sector grew at a faster rate than in other sectors in Northern Ireland," he revealed. "Events, hotels, restaurant and visitor attractions are just a few places where you could start your career. Job roles range from event coordinators to front of house managers, right through to senior resort reps. Whatever your job, you can help provide a positive and memorable customer experience. "Many jobs within the industry are public-facing, which means you'll be greeting guests and providing customer care. However, there are lots of opportunities to work 'behind the scenes' in the kitchen, or within HR, marketing and finance. The Newry based Careers Manager continued, "The skills you would need in the sector are as varied as there are positions available. The essential qualities you will need to join the industry are a passion for your field, good interpersonal skills and a willingness to learn. "While there are 9-5 jobs across the sector, some roles require you to work outside normal working hours. If you are working in a pub or restaurant, you may be required to work shift hours. This could be early in the morning, during the day or late at night. If you are interested in flexible working hours, the industry offers a lot of part-time positions. Nolan added, "The industry can be fast paced, which is great if you enjoy a lively environment, and those who show commitment are often rewarded with quick career progression. A career in this sector can be very rewarding plus it's a global sector –so if you want the opportunity for international travel, it could be perfect for you. Each day is different from the previous one." If you need further information, please go to http://www.nidirect.gov.uk/careers where you will find the contact details for your nearest Careers Office and careers adviser. You can also contact the Careers Service by phone on 0300 200 7820..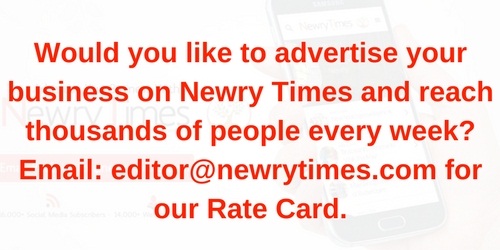 Both comments and pings are currently closed.