Careers advice – not just for the young
Posted by
Newry Times News
info@newrytimes.com
Tuesday, April 1st, 2014
Community
,
Jobs & Careers
Careers guidance is often viewed as relevant only to those leaving school, but nothing could be further from the truth.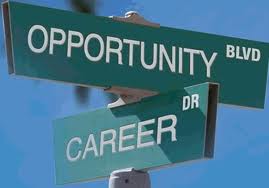 Johnny Nolan, Careers Manager for Newry in the Department for Employment and Learning's Careers Service explained, "High quality careers advice is equally valuable to everyone, including those in work, who are considering further education, training or a change in career direction. "In order to help people of all ages achieve their potential we must ensure that professional careers services are accessible. The Careers Service provides free careers information, advice and guidance to clients of all ages, whether employed or unemployed. "Careers advisers can help you identify and analyse your skills, explore specific career areas and help you set your career goals. They have knowledge of the local job market and can advise on current job opportunities. "Careers advisers offer careers information, advice and guidance to anyone thinking about changing jobs or career direction, looking for Education/Training/Employment opportunities, or looking for information on a particular career. Help is also available for the unemployed, anyone thinking about starting their own business or those who are ready for a new challenge. Nolan continued, "The Careers Service provides information on up-to-date employment trends and future job opportunities. It also provides information on further and higher education including post graduate study. Further Education Colleges and Universities offer a wide range of courses at various levels that may suit your career path. "If the idea of a more practical route to the job of your choice appeals to you, then training may be an option to consider. Training is available through the Training for Success and ApprenticeshipsNI programmes. Apprenticeships give you the opportunity to achieve nationally recognised skills and qualifications in a variety of occupations. "Many employers will advertise apprenticeship vacancies through the normal recruitment channels including newspapers and websites. For more information visit www.apprenticeshipsni.info "If you are considering working overseas or vacation/voluntary work, information is also available on these options. If you need advice on your CV, interview skills and application forms, careers advisers are there to help. Guidance is also available to help develop personalised career plans. Johnny added, "The benefits of guidance include increased motivation and self confidence, greater self awareness and identification of achievable aspirations. It can enhance decision making skills and increase your awareness of opportunities. Take the opportunity now to speak to a careers adviser." If you need further information, please go to www.nidirect.gov.uk/careers where you will find the contact details for your nearest Careers Office and careers adviser. This site also carries extensive information on career planning. You can also contact the Careers Service by phone on 0300 200 7820."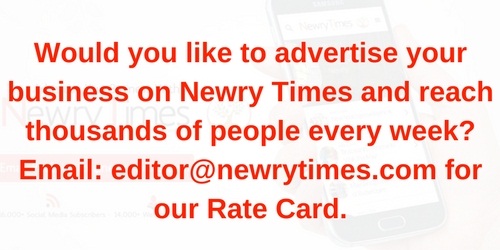 Both comments and pings are currently closed.