Green Energy Award for Parker Green International and the Quays Shopping Centre
Posted by
Newry Times News
info@newrytimes.com
Friday, March 28th, 2014
Business
Parker Green International and The Quays Shopping Centre have received the runner up award for Best Promotion of Sustainable Transport at the prestigious Action Renewables Energy Awards which took place in the Stormont Hotel.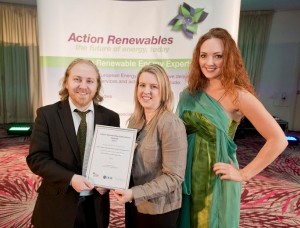 Since the introduction of Parker Green's Workplace Travel plan in 2010 their promotion of sustainable transport options has had a significant influence on changing travel behaviours of staff who work at The Quays complex. Over the past four years they have successfully raised awareness of sustainable transport amongst not only the 2500 employees within the Quays Complex, but also the 100,000 shoppers who visit The Quays each week. Speaking at the awards ceremony, Michael Doran, Director of Action Renewables said, "The main aim of the awards today is to reward those companies and individuals who have introduced renewable energy initiatives within their businesses and are making a real effort to lead by example while lessening their environmental impact. "There are so many worthwhile renewable energy and sustainability initiatives being implemented throughout Northern Ireland and our awards play a key part in recognising these projects." The awards, supported by Tughans Solicitors are now in their sixth year and aimed to recognise companies who have demonstrated their commitment to the development and growth of the 'green' industry. Andrew Ryan, Partner from Tughans Solicitors said, "Tughans is delighted to be supporting the Action Renewables Awards for the fourth year in a row. The entries this year reflect the diversity of renewable projects in Northern Ireland and the excellent work carried out by local businesses in continuing to grow the sector while bringing benefits to the local economy and environment." The overall winners and finalists were identified by Action Renewables, the leading authority on renewable energy, for paving the way in terms of their environmental practices and working to promote innovation and sustainability in the renewable energy sector.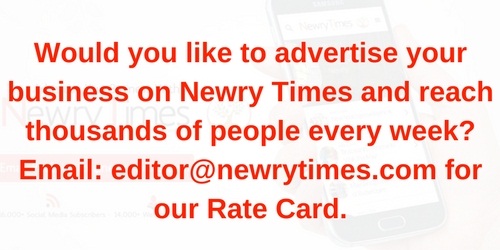 Both comments and pings are currently closed.