Free WiFi Access for Newry City
Posted by
Newry Times News
info@newrytimes.com
Saturday, March 15th, 2014
Advertising Feature
,
Business
,
Community
,
Featured Story
The Mayor of Newry and Mourne District Council has launched a system within the City Centre which will provide free WiFi Internet Access to ratepayers, shoppers and visitors alike.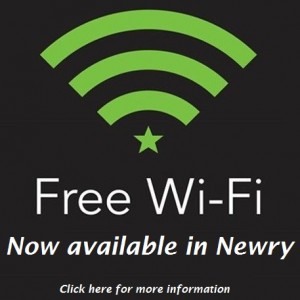 The system will also be available to the business community who visit the City as part of their daily work pattern. The scheme is designed for casual use only and cannot be a replacement/substitute for individuals acquiring their own broadband internet access. The scheme has been partially funded by Newry and Mourne District Council and a grant from the Department of Social Development. The co-operation of a number of business owners has been vital to the successful installation of this system and the Council would like to thank them for that co-operation. Use of the system will be monitored and amendments/additions will be applied when necessary, providing that funding is available. Access to the Internet, while using the system is filtered using robust software which will prevent users accessing inappropriate sites while browsing and access is only granted once users accept usage terms and conditions. Speaking at the Launch Mayor Ruane said, "The provision of free WiFi in the City Centre will be of great benefit to everyone and will mean that those on the move, whether they be tourists or on business will be able to access all means of communications such as social media, emails, apps, etc."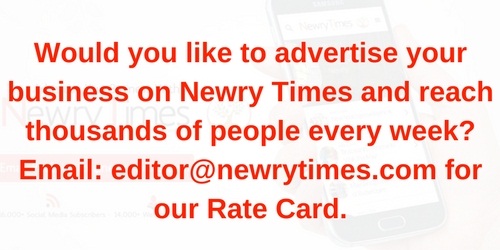 Both comments and pings are currently closed.