The Rise Foundation to set up new 'Primary Care Family Programme' in Newry
Posted by
Newry Times News
info@newrytimes.com
Monday, March 10th, 2014
Community
,
What's On
A new programme to help family members who have a loved one in addiction will shortly be set up in The Dominican hall, Dominic St, Newry by the charity that was set up by Frances Black; The RISE Foundation.
Frances set up RISE in 2009 because she felt that there was a huge need on the Island of Ireland to set up a primary care service for families who were affected by the impact of someone else's addictive behaviour. "I founded RISE to reach out to these families and to assist them to overcome the challenges they face," she said. "The stress, anxiety and worry of having a loved one who has an unhealthy relationship with alcohol, drugs, or addictive behaviour can have physical, emotional, social, and spiritual consequences. "Family members or concerned persons who are affected by the impact of someone else's addictive behaviour often feel confused, frustrated, angry, helpless and completely exhausted." The RISE Family Programme helps to reduce anxiety, stress and confusion for the family member who has a loved one in addiction. It promotes healing by identifying how addictive behaviour can impact the family, and advising on what family members can do to take care of themselves. "I felt it was important to get a programme opened in Newry, as we find that we are getting a lot of enquiries from Newry, Belfast and the surrounding areas. She continued, "At this point, we are inviting any family members who are interested in attending the Newry programme to get in touch with us.I am hoping that the media will support us in getting the message out to families who are in very stressful situations. "I have also had meetings with other addiction services in Newry and we are hoping to partner up with them as I feel that we will compliment each other in the work that we do " The Newry programme will be run one evening per week over ten weeks, for three hours per session. Each programme will be attended by up to 12 participants and facilitated by a qualified and experienced RISE addiction counsellor. The format is a combination of lectures and group therapy. Aside from the family programme, RISE will also be running a one-to-one counselling service to anyone who is impacted by a loved one's alcohol, drug, sex, gambling or food problem. Those seeking professional, therapeutic help and support in a caring environment can arrange to meet with one of its experienced counsellors.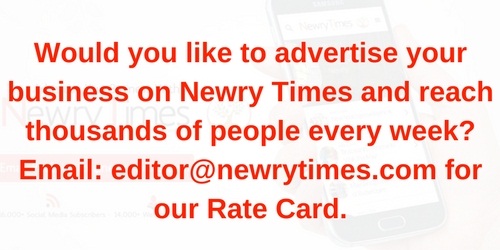 Both comments and pings are currently closed.