Newry men jailed for part in 'sophisticated' £3m money laundering operation

Two Newry men and an Armagh man involved in a huge money laundering operation have been sentenced today.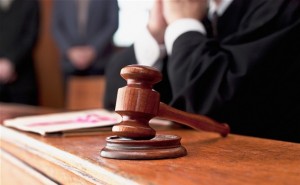 Detectives from Organised Crime Branch described the money laundering operation involving a series of mortgage and loan frauds in Counties Armagh and Louth at the height of the property boom involving millions of pounds as 'a severe breach of trust by those involved'.
The local men, former First Trust bank manager Peter Creegan, former solicitor Peter Brassil and former financial adviser Damien Mallon, all held trusted positions in Newry. They were sentenced today at Laganside Court for their part in the frauds.
Creegan (49) admitted 18 offences, Brassil (51) pleaded guilty to nine offences and Mallon (56) admitted seven charges. Peter Creegan was sentenced to three years (2 in jail, 1 on probation). Peter Brassil was sentenced 2 years (1 in jail, 1 on probation) and Damien Mallon was jailed for 1 year.
The court had previously heard that the crimes were committed by the trio from 2002 – 2008 during the height of the property boom.
One transaction, the court heard, released a bogus loan worth up to £1.2million. According to the prosecution, a large part of the criminal acts involved securing loans to fund the purchase of properties.
The prosecution also revealed that in some instances loan claimants did not exist while in other cases unsuspecting innocent people who held accounts in Newry's First Trust Bank names were used to secure funding.
The officer who led the Organised Crime Branch investigation – codenamed Operation Radix – Detective Chief Inspector Todd Clements, said, "Our investigation began in 2008 when we were advised by First Trust Bank about irregularities at its Newry branch.
"This marked the start of a massive investigation centred on three suspects and their activities in submitting, processing and sanctioning loans and mortgages. Loans were applied for using either bogus identities or the names of individuals who had no knowledge of the applications.
"Each defendant used their respective positions of trust to obtain loans to buy land or properties in Armagh and Louth between 2002-2008 when the property boom was at its height. These were sophisticated and well planned frauds which involved serious breaches of trust."
More than 100 police officers conducted a series of searches in 2009 in south Armagh to recover documents and other materials as part of the investigation. It took one month for 30 detectives to catalogue all the papers. The admissions made in court amount to more than £3 million and involve eight properties.
DCI Clements continued, "This was a huge money laundering scam using interest-only loans which involved a severe breach of trust. The principal victim was the First Trust Bank which has suffered a significant loss.
"But there are other victims, private individuals whose identities have been protected by the court, who have suffered a devastating impact on their lives as a result of the criminality perpetrated by these professional individuals.
"My officers have worked for years on this investigation, following a complex international trail of documents, false identities and undisclosed companies to build a case and liaise with colleagues in the Public Prosecution Service to bring this complex issue to a successful conclusion in court.
He added, "Organised Crime Branch will pursue any individual, regardless of their professional standing, if they are involved in organised crime. Today's sentencing marks the latest stage in our investigation.
"These defendants have been the subject of financial restraint orders for a number of years and we will now be seeking confiscation orders to recover some of the money stolen from victims."
Short URL: https://newrytimes.com/?p=39834
Posted by
Newry Times News
on Feb 28 2014. Filed under
Community
,
News
. You can follow any responses to this entry through the
RSS 2.0
. You can leave a response or trackback to this entry