4 reasons why Newry businesses should join Facebook
Following on from last week's article about the reasons why businesses in Newry should join LinkedIn (Click HERE to read last week's article), we thought it was time to give Facebook a bit of coverage. Afterall, it is the biggest social network on the planet.
Facebook is all about interaction. You can comment, you can like, you can share and you can poke. While the terms may sound a bit ridiculous, their potential for your business is unlimited.
Here are just four reasons why you need to take your business on to Facebook now.
1. It's free. Making a profile for your business on Facebook is absolutely free. When you consider how much it costs to advertise in print newspapers and through Google Adwords it makes sense to utilise any freebies you can.
When making a profile for your business do not make a 'Friend Page' because this is a breach of Facebook's Terms & Conditions and you risk getting your page banned.
Set up a free 'Like' page and to get started invite all your friends and family from your personal profile.
This is a simple way to get your first 50-100 likes and from there it's all about interacting with followers and engaging with people to build up your online profile.
It will take patience and persistence but make it a part of your every day schedule and it will pay dividends.
2. Everyone is on Facebook. OK, well maybe not everyone. But Facebook really does capture the imagination of people of all ages.
Whereas social networks like Bebo and Myspace were predominately attracting the younger generation, Facebook is so simple to use that it is now boasting the silver surfers and many other age groups that were previously untapped.
Since a lot of people are on Facebook on their Tablet Devices, Smartphones, Laptops and Desktops, can you really afford to not be on Facebook?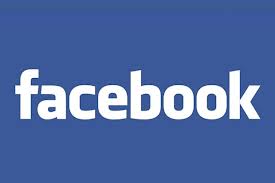 3. Engage with potential customers. It is generally a good idea when running a business 'Like' page to abide by the 90:10 rule. That is, 90% of the time your status updates, comments and interaction should be nothing about your business or promotions and the other 10% of the time is used for promoting your products and services.
Nobody wants a page they have 'Liked' to bombard their Facebook news-feed with latest deals and industry-related information 24/7. In fact, if you do this then stop right now because you will probably end up alienating potential customers who will 'unlike' your page.
The 90% of the time can involve sharing funny pictures, talking about hot topics of interest nationally or locally, interacting with other businesses and potential customers, sharing updates and information from other businesses and generally just creating a fun space for people to visit.
Consider the difference, would you visit somewhere frequently that just posted pictures of products and deals all of the time or would you rather visit a page where you might see a funny video, a funny picture and useful local information?
4. Drive sales through Facebook. Putting in the hours making a great Facebook profile and updating it frequently can pay huge dividends in the long term. Think about this example.
Two restaurants in Newry City, one has a Facebook Page with hundreds/thousands of followers while the other restaurant does not have a Facebook page.
The restaurant that shares pictures of its beautiful food regularly, gets involved in local discussions and engages with the community is going to be at the forefront of people's minds when it comes to deciding where to go out for something to eat.
The restaurant with no Facebook page, well.. it might risk losing out on potential business altogether.
You can 'Like' the Newry Times Facebook Page by clicking HERE
Would you like to advertise your business on Newry Times and reach thousands of people every day? Contact the Newry Times office on 028 302 79341 or email Emma: emma@newrytimes.com
Short URL: https://newrytimes.com/?p=35703
Posted by
Newry Times News
on Feb 21 2014. Filed under
Business
,
Community
,
Featured Story
,
Features
. You can follow any responses to this entry through the
RSS 2.0
. You can leave a response or trackback to this entry