6 reasons why Newry businesses should join LinkedIn
In today's world we're offered so much advice about how to improve our small businesses that it's nearly impossible to assess what could benefit us and what could be wasting our time.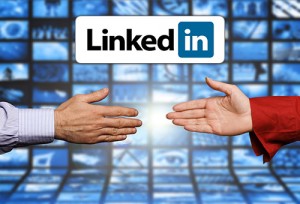 If you're new to the term 'social media' chances are you don't really know your tweets from your pokes or your shares from your followers.
In what can be a particularly daunting process for those relatively new to the social networking world, it is vital to understand the roles of each social network, what they can be used for and who should join.
This week we take a look at LinkedIn and offer six reasons why you should join one of the fastest growing social networks in the world.
1. It's free. It may sound obvious but paying for networking events, lunches and business events cost time and money. A table at a networking event can cost anything from £100 – £1000.
Yeah, they're great every now and then but add up all those networking events throughout the year and you have probably spent quite a bit of money.
The beauty of LinkedIn is the ability to network with people who might be business allies, potential clients/customers or just people with a bit of influence in your area. You can do all of this from the comfort of your home for free, which is a lot more than can be said for a networking event.
2. Exploit business opportunities in your area. The beauty of LinkedIn is that it caters for people from all walks of life. From the high flying CEOs to the fresh-faced graduates, LinkedIn has something on offer for everybody.
Connect with all local business people in your area where you think you could add value to their business and vice versa and exploit opportunities that come along. For example, if you run an accountancy business in the local area you might stumble across another local business which is on the lookout for a new accountancy firm.
This is where you swoop in. Chances are though, if you are fairly active in your local LinkedIn networks, people will automatically come to you first anyway when they need something.

3. Become an expert and authority figure in your area of expertise. Let's face it; you're probably already an expert in your business industry.
For example, if you own a small restaurant in the centre of town then get involved in a local business networking group for your area and speak with authority about operating a first class restaurant and invite people to your restaurant for a networking meet up.
If you own a coffee shop share some of your knowledge of the coffee industry. People love coffee so why not invite them over for a coffee and an informal get together to speak about synergies between your businesses?
Even if you don't consider yourself an expert in an industry, get involved in discussions with other local business men and women. Chances are, when any of those people you've interacted with over the months and years are looking for somebody in your line of business, you will be the first one that will spring to mind.
4. Groups. Join a group(s) for your area and get involved in discussions. Like point number 3, joining a group can be invaluable in expanding your connections and generating a buzz around your business. The key here isn't about talking incessantly about your own business and all its fantastic offerings.
It's about socialising in the World Wide Web with people who share your passion for business, who want to discuss events, news and hot topics affecting your town or city or line of work.
For example, in the Newry and Mourne Business Community (Click HERE to check it out!) discussions can range from local business awards to job opportunities to the latest business news.
Other groups offer advice and discussion for niche markets. For example, if you work in the Public Relations industry you might to join the group called 'Public Relations and Communications Professionals' where professionals of that industry share insider knowledge, tips and ideas.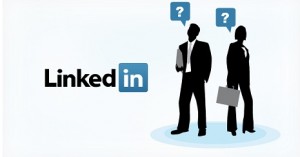 5. Lead generation: all roads lead to sales. Everything you do on LinkedIn should always have a recurring theme. For example, if you're in the plumbing business you don't waste your time in a group specialising in agricultural machinery.
No matter what you do on LinkedIn, lead generation should always be lingering in your thought process. LinkedIn is about networking with people, but for LinkedIn to be as successful as it is, networking with these people has to turn into leads and ultimately sales.
Don't be afraid to send a message to somebody you think might be able to avail of your products or services. If you've already built up a friendship and rapport with the person, explain to them what you have and how it will help their business.
For example, if you own a bike shop don't be afraid to tell biking enthusiasts in your network that you have some great deals on.
6. Recommendations and endorsements = credibility. A lot has been written recently about how beneficial endorsements and recommendations are on LinkedIn and whether they help or not.
There is no universally accepted answer to this but if human behaviour is anything to go by, people want to buy something, whether that is a service or product, if they know other people have tried it first and had a good experience with it. David Beckham endorses Sky Sports and Adidas for a reason. Tiger Woods endorses Nike for a reason.
The same goes for your personal LinkedIn profile. If you're a wedding planner and ten blushing brides leave you ten amazing recommendations stating how fantastic your work was and how great you were to do business with, chances are other people will want to do business with you over somebody who has no endorsements or recommendations.
Business credibility is important so the fact that people are willing to publicly put on record how great their experience is with you and your business will go down a treat when it comes to a person choosing who they use to buy a product or service.
You can 'Like' the Newry Times Facebook Page by clicking HERE.
Would you like to advertise your business on Newry Times and reach thousands of people every day? Contact the Newry Times office on 028 302 79341 or email Emma: emma@newrytimes.com
Short URL: https://newrytimes.com/?p=35016
Posted by
Newry Times News
on Jan 30 2014. Filed under
Business
,
Community
,
Featured Story
,
Features
. You can follow any responses to this entry through the
RSS 2.0
. You can leave a response or trackback to this entry