The curly kale epidemic: a powerhouse of great nutrition
Near at the end of January and most of us are kicking proverbial butt with our 2014 health and fitness goals, except perhaps the minority of people out there I hear complain about January being a 'long' month.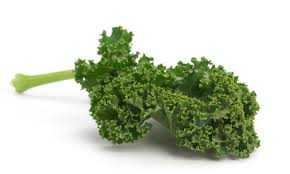 A month of depression, the low mood blues are out in force, resolutions left where they began – over a courageous glass of bubblie on December 31st 2013. Well, it's time to snap out of that, all is not lost, your Wellness Coach also known more recently as 'The Kale Queen' is here to turn that right around.
If you've been embarking on a healthy eating regime, remember, it's not all about calories. All calories are not created equally, 200 calories of broccoli..or kale, has a very different effect on your body than 200 calories of Doritos.
Kale is a member of the cruciferous vegetable group, for those who aren't on first name terms with our super food superheros and were wondering. Kale is a powerhouse of great nutrition, a food I have recently added to my diet in bags and bags, being seasonal and very cheap.
Why should you eat curly kale?
1. It can help lower cholesterol.
2. It contains cancer fighting properties.
3. It aids in detoxification support.
4. Packed full of antioxidants.
5. Loaded with anti-inflammatory boosting vitamins.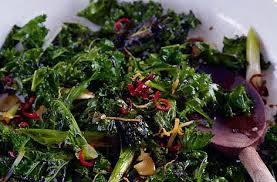 "Great health is not an absence of illness; it is an abundance of vitality!"
To 'eat healthily' means to eat for vitality, to eat for health, to use each and every meal as an opportunity to fuel your body, your mind and to encourage health. The term a 'Healthy Balanced Diet' is not 'meat and two veg', rather ensuring adequate nutrition is received by every cell in our bodies.
There are macronutrients – the usual suspects, Protein, Fats and Carbs, which we know about and understand. What about those other illness fighting, energy boosting warriors the Micronutrients which play a vital role behind the scenes? Our vitamins, our minerals.
Kale is rich in many nutrients that most modern diets are lacking, especially Vitamin C, a vitamin so easily destroyed through stress, an over worked immune system, pollution and exercise. This powerful antioxidant is especially useful at this time of year with colds and flu, coughs and sneezes the norm for many.
By increasing your intake of vitamin C rich foods, such as strawberries, kiwi, broccoli and kale, we can reduce the oxidative stress placed on our systems by modern life, and perhaps even avoid catching that cold.
Kale Tips, Facts and Reasons to Eat:
• For optimum benefits eat 4-5 times a week, 1-2 cups per serve.
• Steaming is a quick and easy method of cooking, and also helps your digestion.

• For anyone on a detox programme, firstly a tip: it's best to detox an already heahtlhy person than a toxic person as it is a lot for your system to deal with and will make you feel worse as your body lacks nutrients to deal with the detoxification process. Secondly, kale is a fantastic support to your system for this very reason.
• A super antioxidant, it fights free radicals.
• The inflammatory condition's friend, it calms the system down, reducing symptoms for all diseases ending in 'itis', a precursor to so many of the illnesses we face in 2014.
• High in Vitamin A: essential for great eye health, and a strong immunity, also found in orange and red coloured fruit and vegetables.
• High in Vitamin K: a vitamin many are deficient in, found mainly in green leafy vegetables and necessary for blood clotting*.
• Surprisingly high in Iron: important for energy, sources of non animal derived iron must be accompanied by Vitamin C for absorption, which makes kale a prime candidate for those wanting to increase iron intakes especially as a vegetarian.
• Calcium rich: those on dairy free diets must not neglect their calcium intake for strong healthy bones, kale is a surprising source of this mineral and ensures a healthy nervous system.
*If taking Warfarin or Aspirin please watch your intake of kale and Vitamin K rich foods, speak to your doctor for more advice.
LISA'S TIP: One of the best recipes for kale is to steam it with soy sauce, olive oil and water, add broccoli and sesame seeds and serve as a side dish to main meals, if you like a little 'kick', try some Piri Piri spices or garlic and eat to great health.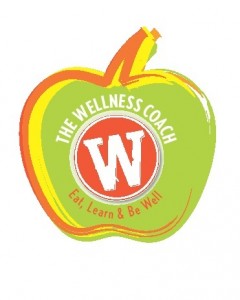 Lisa is a Nutritionist at The Wellness Coach, find her on Facebook at The Wellness Coach or click HERE. Visit her website here: www.thewellnesscoach.ie
Contact Lisa today for more information or a tailored nutrition plan. T: 07730577822/E: lisa@thewellnesscoach.ie
Short URL: https://newrytimes.com/?p=38826
Posted by
Newry Times News
on Jan 27 2014. Filed under
Community
,
Featured Story
,
Lifestyle
. You can follow any responses to this entry through the
RSS 2.0
. You can leave a response or trackback to this entry