Murphy to address London meeting to urge progress on Haass
Posted by
Newry Times News
info@newrytimes.com
Friday, January 24th, 2014
Politics
Sinn Féin MP Conor Murphy will travel to London next week (Tuesday) to raise the need for political parties, and broad civic society, to urge the British government to clearly support the proposals which emerged from talks involving the north's political parties, chaired by Richard Haass and Meghan O'Sullivan.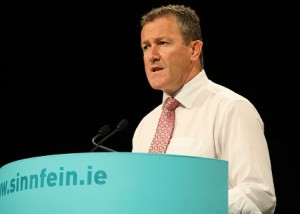 During his visit Murphy will engage British MP's in Westminster and host a briefing meeting for representatives of London-based Embassies on the current political situation emerging from the Haass talks. On Tuesday night, (28th January) he will address a Public meeting involving the wider Irish community and other individuals and organisations. Speaking in advance of his trip, Murphy said, "Sinn Féin has made clear from the start our support for these proposals. We have called on the Irish and British Governments, as co-Equal guarantors of the Good Friday Agreement, to make clear statements in support of the Haass proposals and work with all parties towards their implementation. "In recent weeks, our MP's have been in London to press this case and to urge all those with political influence and who support progress to do likewise. It is time the government in London stepped up to the plate on this matter. "The party leaders in the north will be meeting again soon to plot a course forward based on Haass' proposals. Not only do people at home want to see progress, but people in Britain, and particularly among the Irish diaspora, also want to see politics moving forward," he insisted. "There is immense goodwill towards the peace process and a transformation in relations between our two islands. The vast majority of people north and south, and in Britain, want to see this continue. The current position of the British government is simply not good enough. "Saying the proposals "have merit" is not enough, nor is standing aside as if only a spectator and seeking to leave it to the parties. We also reject the farcical suggestion that the costs of implementation of the proposals should come out of the block grant to the north, which has already been cut by the coalition government's policy of austerity." Murphy added, "It is time for the parties to implement the Haass proposals and for the governments to press those who are stalling to get on with it. Next week's meetings will provide a timely opportunity for some important discussion on this, and with the wider community, who all have a stake in the success of this process to make their voices heard."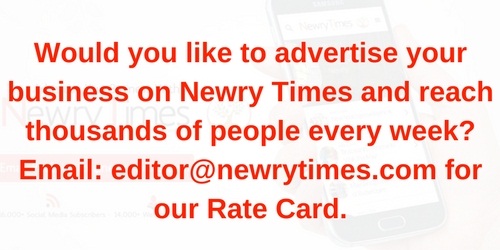 Both comments and pings are currently closed.