'Contaminated recycling bins will bot be collected', warns Newry Council
Posted by
Newry Times News
info@newrytimes.com
Wednesday, January 22nd, 2014
Community
Residents of Newry and Mourne are advised that contaminated recycling bins will not be collected.
If your recycling bin contains incorrect material it will be refused for collection. Last year Newry and Mourne District Council residents recycled just over 6600 tonnes of material through the blue bin schemes, however Council say they know they could do better if contamination wasn't such a big problem. Nearly 1000t of contamination was collected from the blue bins costing the rate payer approximately £105,000. Recycling becomes contaminated when items are placed into the bins that cannot be recycled. This material then has to be transported to landfill which costs even more money. Mayor Michael Ruane said, "The majority of people of Newry and Mourne continue to show their commitment to helping the environment and recycling. Unfortunately even a small amount of contamination when multiplied out on a full collection round can lead to significant levels. "Last year contamination cost the rate payer approximately £105,000. To help reduce this cost we are asking residents to be careful that their recycling is not contaminated. If anyone is in doubt about what they can and can't put into their recycling bins they should refer to the Council website or contact the council's customer services department."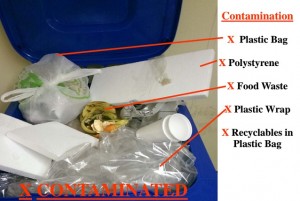 The following materials can go into your blue recycling bin: Paper and cardboard (including newspapers and directories), Plastic bottles, Plastic packaging (e.g. yogurt pots and margarine tubs), Glass bottles and jars, Aerosols, Tins and cans (e.g. drinks cans and sweet/biscuit tins) and Tetra Pak (waxed cartons). Officers noted that when checking blue bins throughout the district, plastic bags, plastic film and polystyrene packaging were the most common types of contamination. Residents are reminded that materials for the blue bin should NOT be placed into a plastic bag, as this is classified as contamination. The plastic bag should be removed and the recycling material should be placed into the blue bin clean dry and loose. If any residents are unsure of what to recycle or would like the full list of what can be recycled in their blue or brown bin please contact our Recycling Officer on 028 3031 3220 or email recycling@newryandmourne.gov.uk.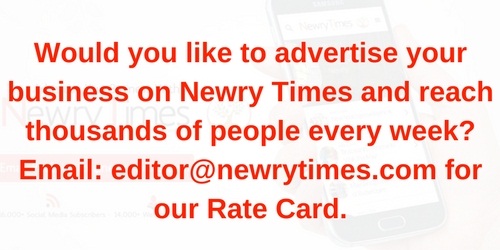 Both comments and pings are currently closed.