New Year's Resolution – Protect you and your family from fire
Posted by
Newry Times News
info@newrytimes.com
Wednesday, January 15th, 2014
Community
Northern Ireland Fire & Rescue Service (NIFRS) is urging everyone to begin 2014 with the resolution to make fire safety their top priority in their home to help protect themselves and their families from the dangers of fire.
Kevin O'Neill, Group Commander, Northern Ireland Fire & Rescue Service said, "At this time of year, many will be thinking of what they can do – big or small – to make a fresh start and improve their lives, homes and wellbeing. "We want to remind those people who may have become complacent about fire safety habits to make this a priority in 2014. In 2013 tragically 9 people lost their lives in accidental fires in the home. "One death due to fire is one too many and we want to reach a stage where we have no fatalities in Northern Ireland due to accidental house fires and we remain unwavering in our commitment to that. By routinely completing a number of simple fire safety steps you can drastically reduce the risk of a fire in your home this year and beyond. "Getting into the habit of checking your smoke alarms are working may just save your life. Every year Firefighters in Northern Ireland are called to fires in homes where smoke alarms are fitted, but are not working properly," she revealed. "Check they are working once a week by pressing the button. A working smoke alarm will provide you and your family with an early warning to fire in the house to give you the best possible chance of escape. "Plan your escape route. Everyone should know what to do in a fire. If a fire occurs at night your escape will be hindered by dark or difficult conditions. If you have already planned an escape route and everyone knows what to do, escaping safely will be much easier. "No-one is immune to the danger of fire and fire does not discriminate – it can happen to anyone of us. Fire deaths and injuries cause a lifetime of pain and suffering, and in 2014 we will be continuing with our work to help reduce such tragedies through our community engagement initiatives. "However we need the support of the public in helping us drive down the number of incidents our Firefighters attend by taking personal responsibility for their own fire safety in the home to stop fire. "We offer a Free Home Fire Safety Check, whereby local Firefighters will visit your home to carry out a fire safety check. Firefighters will check for appliances that could cause fire, help with any actions to avoid fire and most importantly ensure that your smoke alarm is working. "If necessary we will fit a free smoke alarm for you. It could prove to be the best New Year's resolution you've ever made. Remember to make fire safety in the home the one New Year's resolution you never break – it could save you and your family's life," she added. To arrange a free Home Fire Safety Check call 028 9260 0477, Text phone/Minicom 028 9262 8800 or go to our Website www.nifrs.org for further information.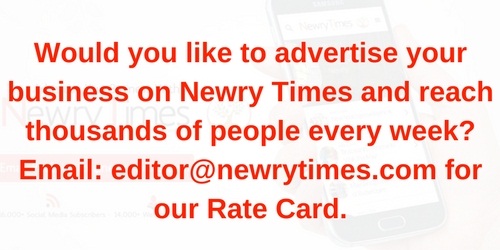 Both comments and pings are currently closed.