Sinn Féin lead delegation to save 134 Newry jobs
Posted by
Newry Times News
info@newrytimes.com
Tuesday, January 14th, 2014
Community
,
Politics
Sinn Féin MPs Conor Murphy and Michelle Gildernew along with their SDLP colleagues Margaret Ritchie and Mark Durkan will meet British Treasury Secretary David Gauke on Wednesday 15th January regarding proposed cuts to HMRC offices across the North.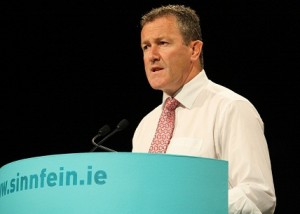 Speaking to Newry Times, Murphy said, "Since this proposal was first raised with staff in the Newry, Enniskillen and Derry HMRC offices we have been doing everything in our power to ensure that these cuts do not come into effect. "HMRC has proposed to close its Newry office by 2015, with the loss of 134 jobs, and to remove a substantial number of jobs from offices in Derry and Enniskillen effectively making them unsustainable in the future. "Both myself and my Sinn Féin colleagues Mickey Brady MLA, Megan Fearon MLA and Councillor Charlie Casey have met with the staff and union reps on a number of occasions and we also hosted them in the Assembly during a debate on this issue. He continued, "We believe that a united approach is essential to any successful outcome and for that reason we suggested a joint meeting with MP David Gauke. "This meeting is taking place on Wednesday in London and I will be using it as an opportunity to outline Sinn Féin's opposition to the unilateral decision taken by Treasury on the matter. "HMRC employs around 25,000 staff across Britain and the North, so it would seem reasonable that any need to cut back could be absorbed across the entire organisation, a point I will be making to David Gauke during Wednesday's meeting. "In addition I will be enquiring whether the proposals have been equality-proofed, since the job losses here will mainly affect women and they are all in nationalist constituencies. Murphy added, "Newry has suffered for many years, as have Derry and other areas in the North, from long-term unemployment, and there is no doubt that this will have a devastating effect on our local economy. "The HMRC staff union reps are firmly of the view that this is a clear shift away from normal protocols and processes, and that all options to avoid redundancies have not been examined. I hope that David Gauke will take on board our concerns and will reconsider this proposal."
More on this story:
134 jobs under threat in Newry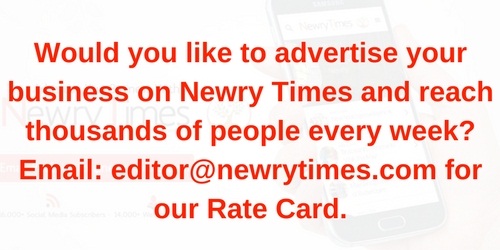 Both comments and pings are currently closed.