'Higher cost of living driven by huge fuel differential', blasts Murphy
Posted by
Newry Times News
info@newrytimes.com
Wednesday, December 18th, 2013
Politics
Sinn Féin MP Conor Murphy has pointed to the huge fuel spend differential between Britain and the North of Ireland as a major driver in the higher cost of living here.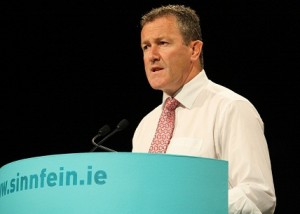 Speaking to Newry Times, Murphy said, "The fact that motorists in the north of Ireland pay £10.60 more per week (over £550 per year) on fuel than in Britain while putting extra strain on individual budgets also identifies a major ingredient behind the higher cost of living in the North of Ireland. "Add to this the fact that workers in the North, according to the Statistics and Research Agency report released today, earn almost £50 per week – over £2,500 a year – less than workers in Britain and you can see the disadvantage being tied to Whitehall's fiscal policies presents. "This huge differential when applied to commercial users such as hauliers and goods delivery services becomes even more significant. "The inflated cost of fuel here has to be passed on through the commercial chain from haulier to distributor to local delivery services and eventually the retailer and consumer," the Sinn Fein MP insisted. "This is a major contributor to the higher cost of goods and services, an inflated cost of living and higher levels of poverty and deprivation. It is quite clear that British Government policy on fuel duty is not set with the interests of people and businesses in the North as a priority. "Fuel duty raises an estimated £1billion in revenue each year in the North which goes directly to the British Treasury. Transferring responsibility for fuel duty to the Executive would enable it to vary the levy in line with duties in the South. "This would not only relieve the financial burden on business and consumers but would actually increase revenue for the Executive by counteracting the motivation for fuel smuggling which is calculated by Revenue & Customs, to be costing between £150-£260million annually because of two different fuel duty regimes on the island of Ireland. "Recouping this lost revenue would more than off-set any penalty assessed to the block grant by Whitehall," he continued. "Transferring fuel duty powers to the Executive and adopting a policy in keeping with the local economy could save the North millions of pounds a year, reduce the cost of doing business and stimulate growth and job creation. "If the Executive had powers to set fuel levies we could set the level at a competitive rate with that in the South and thereby eliminate the differential along the border and actually increase revenue. Murphy added, "When we are in the position of having the highest fuel prices in Europe it is quite clear that we need to take responsibility, and have the confidence to take responsibility, for these matters ourselves."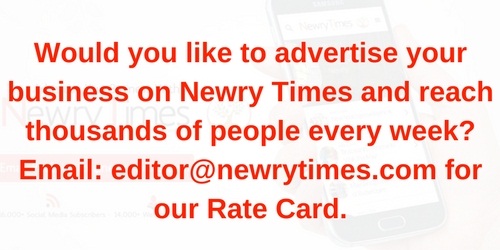 Both comments and pings are currently closed.