Newry police warn of online scams in run up to Christmas
Posted by
Newry Times News
info@newrytimes.com
Wednesday, December 11th, 2013
Community
The local PSNI Fraud Investigation Unit are reminding the public to keep safe whilst online in the run up to Christmas.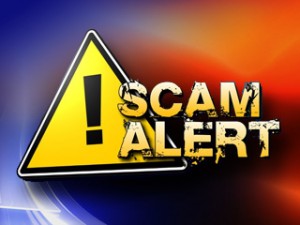 Criminals will use any means possible to exploit people's good will and cash in. There are a number of ways that consumers can protect themselves and make it less likely to become a victim of this type of crime.
Shopping Online:
Only buy from reputable websites. Fraudsters have been known to create bogus websites to advertise goods and services that are counterfeit or will not be delivered. Consider installing anti-virus software which will enable your computer to flag any untrustworthy sites. If you are in doubt, do not purchase from the seller.
Auction sites:
The majority of auction sellers are genuine however there are some unscrupulous criminals who use auction sites to offer counterfeit goods or those that simply do not exist. Always use recommended methods of payment rather that direct payments to a seller. Research the seller before you bid. If you are going to pick up the purchase in person, take someone with you or let someone know where you are going.
Email links and attachments:
Do not readily click on links in emails from unknown sources. Roll your mouse pointer over the link to reveal its true destination, displayed in the bottom left corner of your screen. Often these links can be scams and can lead to you revealing personal details or downloading malware. Do not make purchases or charity donations in response to spam email. Don't click on 'remove' or 'reply' to unwanted email. Do not respond to or open attachments from unknown sources.
Holiday fraud:
Fraudsters will advertise fake holidays via websites or social media, offering cheap deals. If the holiday and price sound too good to be true it usually is. Use reputable companies which are members of ATOL, or ABTA protected. Verification of protected status can be completed by contacting the Civil Aviation Authority, The Association of Independent Tour Operators or The Travel Association (ABTA).
E Cards:
Fraudsters may send e-cards which contain a virus. Once activated the file will embed itself into your computer and malware can collect personal data, financial information, passwords and usernames. If you receive an e-card, check to see where it has come from – delete it if it is from an anonymous source. If you believe your computer has been compromised, switch it off and disconnect from the internet. This will prevent any further information from being sent.
Social Networking sites:
Fraudsters will use these sites to spead their scams. Never openly advertise personal or financial details on social media. Check your privacy and account settings and limit your page to only those whom you wish to access it. Be careful about installing third party add-on programs. Do not post information such as your birth date, your first pet or school as these are normally included in security questions to reset your password.
Making payments online:
Paying by credit card offers greater protection against fraud than other methods. Before entering payment details on a website, ensure that the link is secure. When making a payment to an individual use a secure payment site such as Paypal – never transfer money directly into their bank account.
Transferring money:
An authentic seller will ask you to pay by card on a secure payment page or occasionally by cheque. Never transfer money into the seller's account.
Mobile payments:
Mobile phones are used more than ever now and can be susceptible to hacking or theft. Do not save any passwords, personal or financial data onto your mobile device. Make sure your mobile device is password or passcode protected. If you believe you have been the victim of fraud you can contact your local police on 0845 600 8000 or Action Fraud on 0300 123 2040 or get advice on protecting yourself from www.actionfraud.police.uk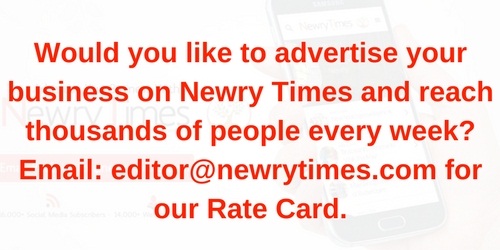 Both comments and pings are currently closed.