'Re-Uniting Ireland – Lessons from Europe Conference' held in Brussels
Posted by
Newry Times News
info@newrytimes.com
Friday, November 29th, 2013
Politics
MP Conor Murphy and Assembly Member Megan Fearon have attended a Sinn Féin conference in the European Parliament, Brussels focusing on the practical issues faced by other countries in their attempts at reunification.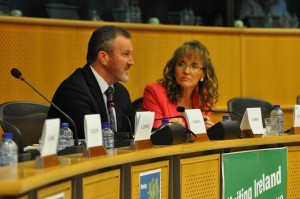 Murphy, who chaired a section of the event, said, "Today we have heard of the experiences of Germany and Cyprus, two countries who know only too well the experience of forced partition. "The experience of German reunification shows that it is possible to unite a country after many years of division, and that it is possible for the EU to play a role in facilitating unification. Turkey's desire to become a member of the EU has potentially provided an impetus for addressing the reunification of Cyprus. "Both we in Ireland and our friends in Cyprus can learn lessons from the German experience of reunification. As we heard today German reunification was not a merger of two states on an equal basis; the reality was that the West subsumed the East. That approach is certainly not what Republicans want for Ireland. "The future structures of a New Republic will be decided by all of the people of Ireland – not one section of it. Already this year we have seen the beginning of a serious debate on Irish reunification with the 'Uniting Ireland – Border Poll' campaign in Crossmaglen and Creggan Upper in May," Murphy insisted. "I have been involved in a tour of America in September to promote the economic benefits of reunifying our country and I have spoken at a reunification conference in London in October. Sinn Fin is serious about uniting Ireland and the people who live here." Reflecting on the conference, Megan Fearon told Newry Times, "This conference in Brussels, organised by Martina Anderson MEP, provided much food for thought on the practical steps which must be followed to achieve reunification and on the benefits experienced by Germany following its reunification. "When people of my generation think of the border it can seem like a permanent fixture. We need to challenge this mind-set and show people how everyone on this island will be better off in a united and equal nation," she added.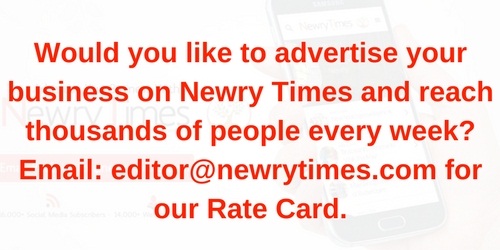 Both comments and pings are currently closed.