Bessbrook scout leader jailed for 11 years for historical sex abuse
Posted by
Newry Times News
marketing.newrytimes@gmail.com
Thursday, November 28th, 2013
Community
,
News
A man found guilty of 59 historical abuse charges has been jailed for 11 years. Colin Finnegan, a former scout leader, was found guilty last month of the abuse of five young boys between 1982 and 1997 which included buggery, indecent assault and gross indecency. It also emerged in court that Finnegan was just 12 years old when he abused his first victim and continued with similar abuse up until he was a 28 year old in 1997. The charges relate to offences which occurred in the Bessbrook area and the abuse took place when the boys were aged 9/10 and continued until they were 14 or 15 years old. The court heard last month how one victim, aged 12 at the time, was abused while camping at Gosford in 1982. The abuse continued until the young boy was 14. Other victims said they were abused throughout Bessbrook, including inside Finnegan's van, in a caravan behind his home, in a derelict building and in Bessbrook scout hall. Placing him on the sex offenders' register for life Judge Gordon Kerr told Finnegan at court today, "It is chilling to note you still maintain your denials and consider yourself the victim," which Judge Kerr said, 'exacerbated' the damage to his victims, who Finnegan 'repeatedly used' for his 'own sexual gratification'. The Judge continued, "You started when you were a child yourself but continued into your mid-twenties. You corrupted these four men when they were young and in each case robbed them of their innocence and childhood. "You contested the charges and accused them of a conspiracy in colluding to give evidence against you," he added. Sentencing him to 11 years, Judge Kerr acknowledged what he described as the 'serious impact' the abuse had on the victims, emotionally and psychologically. Speaking to media outlets outside court, one of the victims said he was speechless but also happy. "I am happy that I can now get on with my life from today. I wish he could have got more but that is the justice system that we have to deal with." Another of Finnegan's victims spoke of the anguish of having to go through three trials. "We had to go through every detail of what happened to us in three trials and also three cross-examinations, which was very difficult and traumatic. It has been a difficult year but I am relieved it is over and I can move on with my life." A third victim of the Bessbrook scout leader described Finnegan's claims of being a victim himself as 'farcical'. "He is still in denial at what he has done." The victims singled out for praise the investigating police officer for bringing the case to court, despite some setbacks. "She was the motivator for us," they stated. "After the second trial we thought the case was at an end and we didn't think there would be a third trial. But the police officer kept motivating us and we are very grateful for all she has done for us. "We hope that today's sentencing will encourage other victims of sexual abuse to come forward and make complaints,' the victims added.
More on this story:
Bessbrook scout leader found guilty of 59 historical abuse charges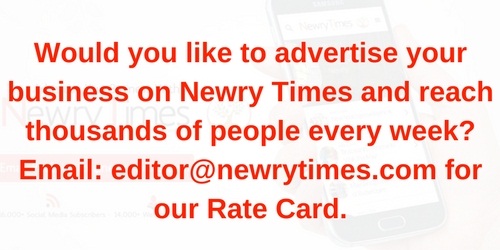 Both comments and pings are currently closed.