Help put County Down's biodiversity on the map
Posted by
Newry Times News
info@newrytimes.com
Wednesday, November 20th, 2013
Community
Local environment project Action for Biodiversity is asking the residents of County Down to nominate their top spots for enjoying nature in the winter months, as part of its 'Winter Wonderland' online nature guide.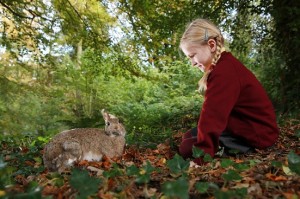 From warming walks in a frosty forest, to a hideaway haven for watching wintering birds, Action for Biodiversity want to hear about the celebrated and lesser known locations that showcase the rich variety of nature in the East Border Region. The Action for Biodiversity Project will publish the public's recommendations as part of an interactive map on www.actionforbiodiversity.eu and anyone nominating a location will be in with the chance of winning a family membership courtesy a Family Admission Daypass courtesy of The National Trust. Abby McSherry, Project Officer with Action for Biodiversity said, "Winter adds a touch of magic and sparkle to the outdoors. Walking through a forest with the crunch of frosty soil underfoot, breathing in the fresh sea air on a blustery coastal walk or watching the geese arrive on our fabulous loughs for the winter, are all experiences we should never take for granted.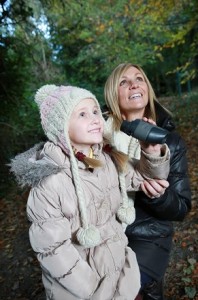 "The East Border Region covers most of the land lying between the Dublin and Belfast metropolitan areas and is of international importance for its wealth of biodiversity with coastlines, grasslands, peatlands, wetlands, lakes and rivers, as well as woodlands and hedgerows. "The region is home to populations of many species that are recognised as some of the most valuable in Europe. In order to protect the rich landscape around us, we need to encourage awareness of the role nature plays and how vital it is to our future. She added, "Our Winter Wonderland online guide will hopefully spur people to take pride in the beautiful nature within their area, share their local knowledge and be a part of it!" Residents of County Down are being encouraged to join in through Action for Biodiversity's Facebook page and can recommend locations under the following categories: Bird spotting, Wildlife watching, Coastal walks, Woodland wanders and Perfect plants. The Action for Biodiversity project is aimed at helping to create a richer and more diverse environment in the East Border Region, through raising awareness of biodiversity and the need to protect it – and has supported over 80 local conservation projects over the past three years. To find out more and nominate your winter wonderland location, visit www.facebook.com/actionforbiodiversity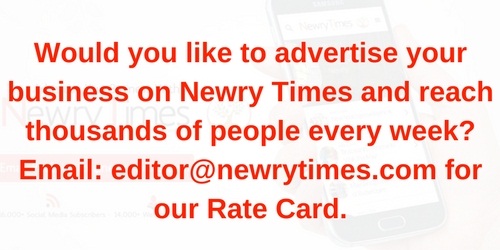 Both comments and pings are currently closed.