McAteer slams 'demons of border mentality' after Narrow Water Bridge debacle
Posted by
Newry Times News
info@newrytimes.com
Tuesday, November 19th, 2013
Community
,
Politics
Local SDLP Councillor Declan McAteer has slammed the Stormont government for what he described as 'an abdication of their fiscal responsibilities'.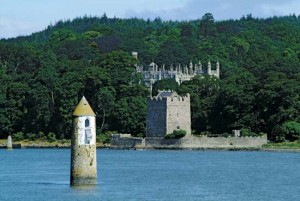 His comments come in the wake of the Narrow Water Bridge debacle after
it was announced just days ago that the European funding body SEUPB has withdrawn £15m in funding.
McAteer told Newry Times, "Following the disappointing announcement on Friday by SEUPB withdrawing the letter of offer to part fund Narrow Water Bridge, serious questions must be asked of the Stormont Executive, especially Finance Minister Hamilton and Enterprise Trade and Investment Minister Foster. "To allow €17.4 million of E.U. money, which ironically became available due to a culmination of underspend, potentially go back to Brussels is, putting it mildly, an abdication of their fiscal responsibilities to us the people of South Down. "I cannot think of any country, where both its finance and enterprise and investment ministers would not have instantly recognised, and then grasped such an opportunity. "They would have initiated contact with the local Authority, in this case Newry & Mourne Council, and afforded us every assistance, to ensure such a phenomenal sum of money was retained for the economic betterment of our area," he insisted. "But no, despite the project receiving the support of the Assembly, through a democratic vote, our myopic leaders procrastinated at every stage of their involvement, refused Newry & Mourne meetings on the project, ignored cross community petitions and the clear unequivocal support of Warrenpoint and Kilkeel Chambers of Trade. "We, the public representatives of this region have never to date received any clear indication from Stormont why there was a lack of engagement. In the absence of any explanation, we can only surmise, and I know I speak on behalf of "both sides" of our community, that the old demons of a border mentality prevailed. McAteer added, "To me this demonstrates at best, a lack of confidence within Unionism, or at worst, downright prejudice towards a community who simply want to rebuild our economy, and make ourselves easily accessed, free of any hidden agendas. I do hope, that even at this the eleventh hour, vision and common sense may yet prevail."
More on this story:
Bridge over troubled water swept aside after EU withdraws £15m funding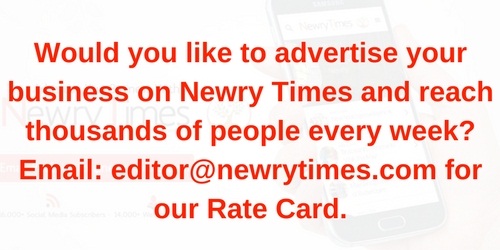 Both comments and pings are currently closed.