Apprenticeships, health and well-being the focus of new Youth Arts Strategy
Posted by
Newry Times News
info@newrytimes.com
Friday, September 27th, 2013
Community
The Arts Council of Northern Ireland has launched its new Youth Arts Strategy which provides strategic direction and vision for the youth arts sector for the period 2013 – 2017 and announces new programming to help meet the development needs of our young people.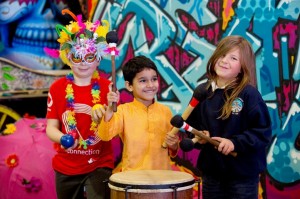 At its heart, the strategy promotes access to high quality and affordable arts activities for all under 24s regardless of age, gender, ethnicity or disability. It also focuses on the development of young people through a Health & Well-being Programme alongside a suite of apprenticeships, internships and mentoring opportunities. The Health & Well-being Programme supports the use of creative resources to help reach some of these most disadvantaged and isolated young people in society. With over 20% of children under 18 in Northern Ireland suffering significant mental health problems, this programme will encourage the use of the arts in playing a preventative role in the well-being of young people and children. Currently being developed in partnership with the Public Health Agency and key clinical professionals, more details of the programme will follow later in 2013. The Arts Council is also working with the Creative and Cultural Skills Sector, the sector skills body for the Performing & Creative Arts, in helping to deliver apprenticeships and internships, as well as mentoring opportunities, for young people who either want to work in the arts or who have historically struggled to find employment. Through offering diversity and enhanced routes for career progression, the arts sector will be more attractive and accessible to young people as a career. Already a key commitment through the programme for Government, the Arts Council will play a vital role in supporting the initiative. Nick Livingston, Director of Strategic Development at the Arts Council of Northern Ireland, said, "As a an organisation that recognises the value and power that the arts and creativity can have on children and young people in all aspects of their lives, we are delighted to be able to launch our Youth Arts Strategy. "The strategy is a realistic vision of how we see inclusion in and access to the arts making a real difference. However, it's not all about the big picture as the strategy also heralds the launch of a number of key programmes and initiatives that will deliver tangible benefits for children and young people in Northern Ireland, including a Young People & Wellbeing Programme and the delivery of apprenticeship and mentoring opportunities for young people." The Youth Arts Strategy was developed following an extensive programme of research involving direct consultation with children, young people and key stakeholders working in the statutory, voluntary and community sectors across Northern Ireland. The full Youth Arts Strategy can be found online at www.artscouncilni.org.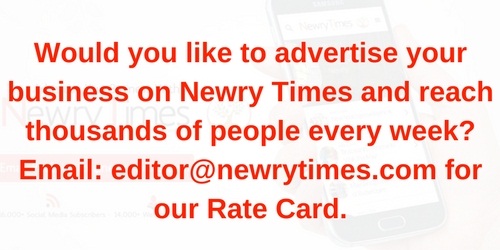 Both comments and pings are currently closed.