'Modern waste solution to be welcomed' – McGreevy
Posted by
Newry Times News
info@newrytimes.com
Tuesday, September 24th, 2013
Politics
The launch planned by Newry and Mourne Council of a new tendering process for the disposal of black bin waste has been welcomed by the SDLP's Connaire McGreevy. Councillor McGreevy said that as Chair of Southern Waste Management Partnership (SWaMP2008 Ltd) that the failed bid by the Council last year to develop a long-term residential waste contract represented a huge disappointment. "At the time the contract had to be terminated due to a number of very complex legal reasons. But that was of little comfort to the long suffering residents of the Mayobridge area. They have had to endure real hardship and inconvenience to their daily lives as a result of the waste disposal issue. "Their frustration with the way in which the daily routine of their lives was being constantly disrupted was totally understandable. However at the time I was confident that we could ultimately find a better deal. At the time the procurement process had been scaled down to a single bidder. "So obviously there was legitimate concern raised that we would be placed in a position where we would not be able to provide a deal that represented the best possible value for the ratepayers. The SDLP Councillor continued, "Now that the Council is in a position to once again examine the widest possible range of waste disposal options the focus has to be on getting a solution that delivers value on all fronts. There is no doubt that the private sector has developed many state of the art technological solutions.
"By buying into that European wide database of expertise in relation to the processing and disposal of waste our objective now must be to identify a provider that will help us meet crucial environmental targets. "Just as important will be the lowering of all associated costs than the current method of simply using landfill to tackle a problem that by its very nature will continue to expand," he insisted. Councillor McGreevy stressed that Newry and Mourne Council was still on course to close down the controversial Aughnagun landfill site. "The new tender process has a pivotal role to play in achieving that goal. "As a community and as a Council we can at last look forward to having the most advanced method of tackling an annual household waste problem of 26,000 tonnes implemented as soon as is possible," McGreevy added.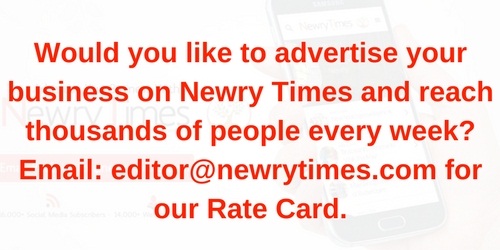 Both comments and pings are currently closed.