McKevitt would welcome creation of regional library
Posted by
Newry Times News
info@newrytimes.com
Tuesday, September 24th, 2013
Politics
SDLP MLA for South Down Karen McKevitt has said that our libraries are a precious resource which must be given protection.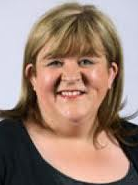 Speaking in the Assembly recently McKevitt stated, "Protecting and enhancing our library service is one of my top priorities and I fully support the potential creation of a regional library. "I hope that we can unite together to support Belfast Central Library's redevelopment plan to create a regional library as part of the overall Library Square Project. "Libraries provide the public with space for learning, socialising and engaging. Their purpose has been re-imagined to meet modern needs; they are no longer only for quiet reading and borrowing of books; today libraries are centres of learning that offer many services to the community," she insisted. "Libraries are also transforming themselves as community hubs where people gather to meet friends, to view art pieces within a gallery space, to listen to story telling sessions, to meet with authors or join a book club. Dare I say that there is a new generation of people who would today consider libraries as "cool" places to be? "In a digital era where people communicate through Facebook, Twitter, E-mail, WhatsApp and SnapChat, to name but a few of the modern apps, providing a space for social engagement has never been so important and to combine social engagement with learning opportunities is just icing on the cake. "Access to educational resources to develop knowledge on a particular topic gives the public an opportunity to fight any cause they may have through the use of words and democratic means rather than violence. "16 year old Taliban victim Mala Yousafzai opened Birmingham's new and vibrant library with a strong message "pens and books are the greatest weapon against terrorism." "As a champion for libraries I felt it was important to spend some time during the summer recess visiting libraries in my own constituency of South Down along with Libraries Ni Chief Executive Irene Knox to see first-hand the wonderful services they provide to the community. "I am looking forward to the opening of a new modernised Library in Kilkeel which will be open to the public in early 2014. I also visited libraries in Omagh and Fintona with my SDLP colleague Joe Byrne. McKevitt added, "A Regional Library in Belfast would complement the services provided by other libraries in the area and across the province. That is why I urge the Minister of Culture, Arts and Leisure to engage with her Executive colleagues and ensure that Belfast Central Library's redevelopment plan for a Regional Library is considered and developed."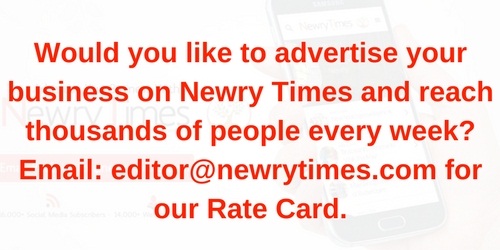 Both comments and pings are currently closed.