'Outcomes of Haass talks cannot be a mere sticking plaster' – Ritchie
Posted by
Newry Times News
info@newrytimes.com
Monday, September 16th, 2013
Politics
SDLP MP for South Down Margaret Ritchie has spoken of the need for the British and Irish Governments to support the Haass negotiations and its outcomes.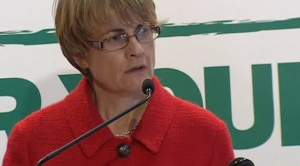 Ritchie was speaking during a Northern Ireland Grand Committee hearing taking place in the Senate Chamber, Stormont. She said, "Over the past number of months we have seen levels of sectarianism in this region and in particularly Belfast that we have not seen for quite some time. "We have also seen the self-serving attitude of the two main parties in the Northern Ireland Executive who espouse the principles of cohesion, sharing and integration, but whose actions portray something quite different. "From the problems surrounding parades, flags and emblems to the withdrawal of DUP support for the Maze Peace Centre, we have witnessed a period of backward politics – retrenchment – one designed to have us all moving towards our trenches and away from the shared future we talk so much about. "What we have witnessed over the last number of months is hardly what Martin Luther King envisaged in his "I Have A Dream speech" 50 years ago when he talked about a place where discrimination and racism was a thing of the past. The SDLP MP continued, "That was the vision of the Civil Rights Movement which emerged some 45 years ago here. That is where we need to go – to take Northern Ireland to a place where sharing, partnership and mutual respect are common place. "The next phase of politics on the island must address comprehensively and ethically the legacy of the past and the needs of survivors and victims. This would be the single greatest contribution to national reconciliation and healing and this must be done with a common purpose and political maturity. "We could certainly look towards Eames/Bradley for guidance. In fact, around 90% of the Eames/Bradley report could be utilised as we attempt to resolve the issues around the past," she insisted. "As we know dealing with the past is not an issue solely to be dealt with by the political parties in the North of Ireland. The Irish and British Governments share this responsibility with us – they are the drivers as the co-guarantors of the Good Friday Agreement. "If the Haass talks are to be successful – all of us – including both governments must sign up to addressing the issues of the past; we must work towards finding a final political solution and outcome. "I would urge the Secretary of State along with the Prime Minister to ensure that the outcomes to the Haass talks in all aspects are not just a sticking plaster, but meaningful and worthwhile and ensure that it leads to a final political solution for all our peoples on and within these islands. Ritchie added, "If that happens then we are probably on the right road to building a reconciled shared and hopefully united North in a New Ireland."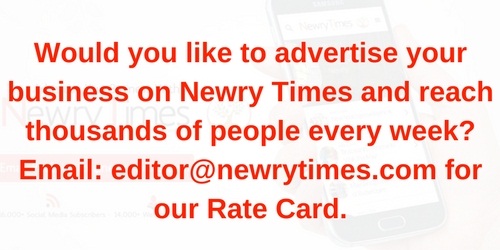 Both comments and pings are currently closed.