Greater Newry Area Business Awards Ceremony 2013
Posted by
Newry Times News
info@newrytimes.com
Monday, September 16th, 2013
Business
,
Community
Over 550 guests attended the Greater Newry Area Business Awards Ceremony in the Canal Court Hotel organised by Newry Chamber of Commerce & Trade. This high profile and prestigious event was guest hosted by Gerry Kelly of BBC. It celebrated the very best that the Greater Newry Area business community has to offer and profiled the exceptionally high standard of business leadership, ambition, entrepreneurship and innovation which has become synonymous with this region. Winners and finalists of this hotly contested business awards competition were announced on the night, and with 20 awards presented to the crème of local business talent, there was plenty to celebrate at Greater Newry's very own business Oscars. 300 applications from local businesses were entered into this awards competition. Stakeholder Communications, the independent adjudicators of the awards, were impressed by the high standard and volume of applications. Cathal Austin, President of Newry Chamber of Commerce & Trade, stated, "We are delighted with the success of this event amidst the challenges of the current economic climate. Our local businesses are continuing to innovate, investing in products and improved customer service, outperforming their peers across Ireland. "This event celebrates and showcases their success. On behalf of the Newry Chamber, I would like to thank our principal sponsors, Newry & Mourne District Council, together with the sponsors of our individual awards for their support and commitment, without which this event would not have been possible. "I would also like to take this opportunity to thank all who entered the awards, for taking time out of their busy schedules to draft applications and to enter into the spirit of this independently adjudicated awards competition." Mayor Michael Ruane said, "On behalf of Newry and Mourne District Council, I am delighted to support and endorse this prestigious event. This competition provides a great opportunity for us all to celebrate the success of our local businesses. I would also like to congratulate Newry Chamber of Commerce and Trade on their immense efforts in hosting this event." For more pictures from the night see the Newry Times Pictures Facebook Page by clicking
HERE
WINNERS
Best New Business Award – Cathal Grant Design Management
Best Green Business Award – Parkergreen International
Best Customer Service Award – Independent Retailer – Armatile
Best Customer Service Award– Multiple Retailer- Specsavers
Best Customer Service Award – Service Sector- The Fun House
Best Small Business Award – CTS Projects Ltd
Best Pub Award – Bellinis
Best Retail Premises Award– Lush Fresh Handmade Cosmetics
Best Business Growth Award – RPB Chartered Accountants
Best Commercial Premises Award– MJM Marine
Best Excellence in People Award – St Joseph's Boys High School
Best Innovative Business Award – SIPFIT
Best Social Media / Digital Marketing Initiative – Buttercrane Shopping Centre
Best Export Business Award – Joint Winners – Norbrook Laboratories & Horse First
Best Place to Eat Award – Bennett's Seafood Grill & Bar
Best Young Entrepreneur Award– Cathal Grant – CGDM
Best Social Enterprise Award– Confederation of Community Groups
Best Social Corporate Responsibility Award – FPM Accountants LLP
Outstanding Contribution to the Greater Newry Area Award Paul Braham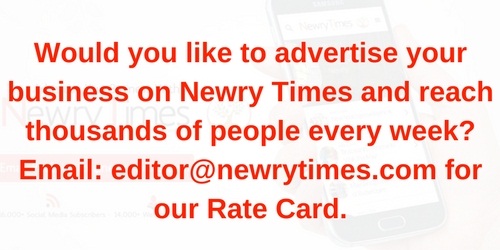 Both comments and pings are currently closed.