Ritchie demands reinstatement of support for quarrying
Posted by
Newry Times News
info@newrytimes.com
Wednesday, September 11th, 2013
Politics
SDLP South Down MP Margaret Ritchie has demanded the reinstatement of the Aggregate Credit Levy Scheme to support quarrying and construction industries in Northern Ireland during an Adjournment Debate at a meeting of the Northern Ireland Grand Committee in Stormont.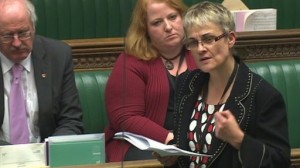 Ritchie outlined the impact of the suspension of the Levy Scheme by the European Commission in November 2010 for investigation purposes due to a belief that it discriminated against other parts of the industry in the UK. Ritchie called for its reinstatement as the suspension is having a major impact on local employers, the quarry and construction industry and rural employment. "The suspension of the Aggregates Levy Scheme has placed our aggregates industry at a severe disadvantage," Ritchie stated. "On 9th September 2010 the European Commission decided to open a formal investigation into the aggregates levy credit scheme that ran from 1 April 2004 in Northern Ireland. "The British Treasury suspended the Aggregates Levy Credit Scheme on the 30 November 2010. This decision impacted severely on the industry in Northern Ireland and unfortunately given the additional economic downturn saw a number of companies ceasing trading and jobs lost in mainly areas of social need. "Three years later investigations continue and the industry is struggling to survive," the SDLP MP blasted. "It has been almost three years since the ALCS was suspended and despite a lot of assurances from the Commission and the Treasury very little progress has been made to re-introduce the ALCS scheme and alleviate the significant hardship the quarry industry in Northern Ireland finds itself in. "We should not forget the potential impact of any significant closures or reduction in quarrying output may also have on our very successful quarry engineering sector in Northern Ireland. The hardship being faced by the quarry industry in Northern Ireland at present cannot be overstated. "We need action now – for three years now we have been told investigations are ongoing, this is not good enough. If action is not taken soon it will be too late for many within the industry and will result in further unemployment and financial hardship. Ritchie added, "The Secretary of State needs to intervene with Treasury ministerial colleagues to put political pressure on the European Commission to ensure reinstatement of the Aggregate Credit Levy Scheme – this would be a major incentive to the quarrying and construction sectors and the rural economy right across Northern Ireland."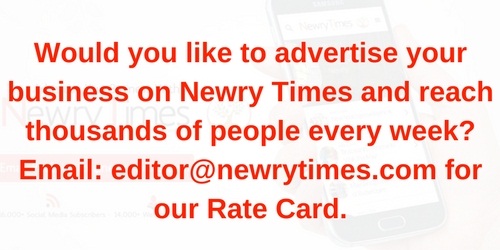 Both comments and pings are currently closed.