'Dangerous and decrepit' Newry Town Hall in danger of closing
Posted by
Newry Times News
info@newrytimes.com
Wednesday, September 11th, 2013
Community
,
News
,
Politics
The local community is in shock tonight after it emerged that one of Newry's most iconic buildings, Newry Town Hall, could be closed to the public for health and safety reasons.
The Town Hall, one of the most easily recognisable landmarks in the city, was designed by William Batt and constructed in 1893.
It was one of the last works of the old Newry Town Commissioners whose crest, dated, 1891, can still be seen on the front of the Town Hall.
The Clanrye River, which runs through the heart of Newry, forms part of the border between County Down and County Armagh and hence the Town Hall was built over it, to meet the needs of the people from both sides of the growing town.
Whilst the council moved its debating chambers to Monaghan Row in the 1980s, the Town Hall serves today a mostly ceremonial function. It features a large hall that is often used for concerts and drama productions as well as the annual Newry Musical Feis. U2 played in the venue in 1980 and were reportedly booed off stage. Following revelations in a council meeting about the state of disrepair into which Newry Town Hall has fallen Sinn Féin councillor Charlie Casey has said that the facility is in danger of being closed. Councillor Casey explained that while remedial works have been undertaken to the Town Hall over the past ten years they have not addressed fundamental structural problems with the building which may now have to close due to health and safety concerns. "The Town Hall", Councillor Casey said, "is a building which is loved by the people of Newry. It represents the vitality of Newry's civic society and is home to many of the city's landmark events such as the annual Newry Feis and numerous dramatic productions each year. "No one would be happy to see the Town Hall closing but Council's Environmental Health Building Control have warned that if urgent attention is not given to the building it may not be safe for public use. "It is estimated that it would take approximately £3 million to completely renovate the Town Hall and at present those funds are simply not available." Councillor Casey has suggested that a focus group should be established to examine the possibility of securing additional monies for this urgent work. "Newry & Mourne Council officials must ensure that council owned properties are maintained to the highest standards. It is not good enough that the Town Hall has fallen into such a decrepit and dangerous state. He added, "I have instructed council staff to being looking at ways in which we can obtain funding to complete works to make this building fit for purpose. It would no doubt be very embarrassing for council officials if Newry City was forced to close its premier civic building."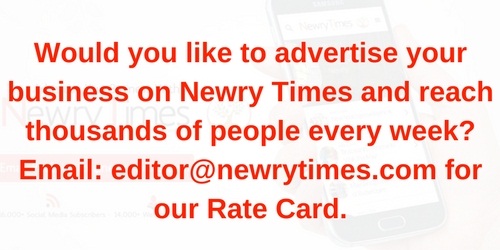 Both comments and pings are currently closed.