Murphy participates in Coiste Youth Summer Camp
Posted by
Newry Times News
info@newrytimes.com
Monday, September 2nd, 2013
Politics
Newry Armagh Sinn Féin MP Conor Murphy has participated in a summer camp for young people run by Coiste, the Republican former prisoners group on Wednesday 21st August.
The event, which was delivered by Iarchimi Ard Mhacha Theas, Coiste's branch in South Armagh, was held over two days and attracted over 50 young people to participate in lectures, tours and presentations. Murphy shared a panel during the opening session of the event along with Will Glendenning, former UDR member and Alliance councillor and local historian and author, Kevin Murphy. During his presentation Murphy spoke of his own political activism which began during his teenage years and has continued until the present day. "I was delighted to be asked to speak at this event with such a varied panel of speakers. Many of the young people present today are older than I myself was when I went to prison in 1982 aged 19. "It is no small measure of the success of the peace process that young people today are not facing such stark choices in the quest for equality." Responding to a question from the floor about what the future might hold, Murphy said, "I was keen to impress upon these young people that the future of Ireland is what they choose it to be. Discrimination and inequalities still exist and it will be up to them to challenge them. "Ireland remains partitioned so there is a massive job of work still to be done to bring the campaign of reunification to fruition. Murphy added, "The future belongs to this generation and judging by the mature attitudes and considered questions I have heard today I am confident that these young people are well equipped to think for themselves and create a better Ireland."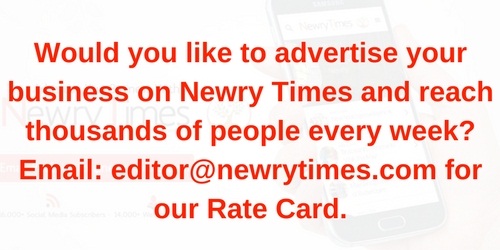 Both comments and pings are currently closed.