Alliance backs plans to develop Castlewellan Forest Park
Posted by
Newry Times News
info@newrytimes.com
Monday, September 2nd, 2013
Community
Alliance Councillor Patrick Clarke has backed Down District Council's plans to take over parts of Castlewellan Forest Park to develop into recreational and tourist attractions.
Down District Council is preparing a business case in support of its bid to take responsibility for parts of Castlewellan Forest Park. The move comes on the back of a 'scoping study' carried out by Outdoor Recreation NI – on the council's behalf – which found that Castlewellan Forest Park's potential had not been realized. The report was widely welcomed by local Councillors who believe that the Department of Agriculture and Rural Development must accept some blame for the park's decline. The study found that the park, which is now home to a world class mountain bike facility, was not designed to cater for the huge numbers of people it would attract and needed to be brought up to standard. It recommended better use of The Grange buildings as a retail and workshop space and the development of the whole courtyard as a visitor hub. The plans are also a response to a lengthy campaign to restore the historic walled garden and arboretum. The move has been welcomed by Alliance Party Councillor Patrick Clarke, who believes the council would do a "better job" of promoting the tourist attraction than the Forest Service. Clarke stated, "I think Castlewellan Forest Park has massive potential. Unfortunately the park to date has never been properly promoted by the Forest Service, but hopefully with the proposals which Down District Council has planned would certainly breathe new life and much needed investment into Castlewellan Forest Park. "I believe that Down District Council could secure potential grant funding to develop a new Adventure Play Park, as well as upgrading and modernising the caravanning and campsite in addition to the development of the Grange and Courtyard, Annesley Gardens and Arboretum. "With the new mountain bike trails, lake and also the famous peace maze also in Castlewellan Forest Park and with the right marketing and promotion I am absolutely convinced that Castlewellan Forest Park could become a very popular tourist destination," he insisted. "We now have the right vision of what Castlewellan Forest Park can be and that vision should be given full support. Clarke added, "I hope that Council can reach agreement with the Forestry Service and that the Minister for Agriculture and Rural Development gives the green light to allow Council to take over and develop the recreational aspects of Castlewellan Forest Park."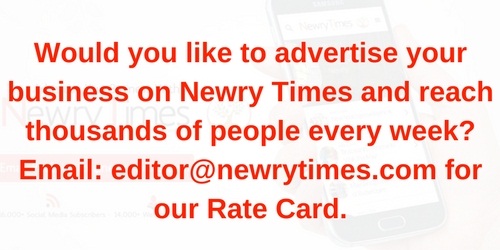 Both comments and pings are currently closed.