Back to school healthy start challenge!
Setting your kids up for a successful new school year involves military planning from as early as June.
New uniforms, proper school bags where the weight is evenly distributed over the back and shoulders to carry heavy books, shoes made for support, new ribbons, hair gel and the latest One Direction lunchbox..phew!
In this article I'd like to take a look at this lunchbox, what goes in it and what breakfast consists of beforehand? I'm setting all you hard working parents and carers up on a September Challenge of your own…The Healthy Lunchbox / Healthy Breakfast Challenge!
30 days hath September, yet it only takes 21 days to form a new habit, so now that I have your attention, let's talk tips:
Breakfast – back to business, back to porridge!
With some cereals such as Frosties and Coco Pops containing more than 5g of sugar when made with milk, it's helpful to think a little differently about what you're serving your kids for breakfast; dessert should definitely be off the menu!
In my opinion the 'kids cereal' aisle in supermarkets shouldn't exist. Let's start our challenge by fueling these active little minds and bodies all day long.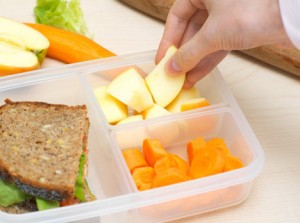 "Growing research now indicates that eating the right foods – especially in the morning – can help to increase the number of neural connections." – Daily Mail online supporting the argument for healthy food to fuel healthy minds.
When preparing breakfast, here are some choices to sustain concentration, and provide slow releasing energy, keeping kids full until lunch and ensuring they are soaking up all that knowledge as best they can:
• Porridge topped with chopped banana
• Shredded Wheat with yogurt and blueberries for a sneaky added calcium hit for strong bones
• Weetabix and strawberries
• Wholegrain Toast with eggy soldiers
• Fruit smoothie made with milk, yogurt, orange juice, and banana
• Wholegrain toast with peanut butter and a glass of milk
Adults call it 'working out', kids call it 'playing' – It's lunch time!
There is something wonderful about a home-made sandwich, the soft wholegrain bread can be topped with healthy alternatives to butter that your kids either won't even notice or learn to love. Avocado – green butter for little monsters. Here are some lunchbox tips for adventurous parents and well nourished kids: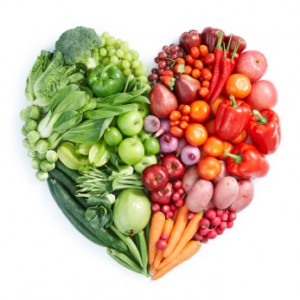 • Adding cheese for calcium, turkey or good quality ham to sandwiches adds a protein boost to keep hunger at bay that little bit longer, and improve concentration
• Adding tuna or a small side of nuts for kids without allergies can be a great way to increase their intake of brain healthy good fats. Try small sesame snap bars added to lunchboxes
• Crackers can increase wholegrain intake and provide healthy B vitamins for energy
• Fresh fruit is always a winner – grapes are sweet enough to satisfy even little teeth
Lisa's Tips this week: Take the stairs, drink more water, eat something green!
Lisa is a Nutritionist at The Wellness Coach, find her on Facebook at The Wellness Coach or click HERE. Visit her website here: www.thewellnesscoach.ie
Contact Lisa today for more information or a tailored nutrition plan. T: 07730577822/E: lisa@thewellnesscoach.ie
Short URL: https://newrytimes.com/?p=34182
Posted by
Newry Times News
on Aug 30 2013. Filed under
Community
,
Features
. You can follow any responses to this entry through the
RSS 2.0
. You can leave a response or trackback to this entry