Mayor Ruane launches new Newry Leisure Centre
Posted by
Newry Times News
info@newrytimes.com
Thursday, July 18th, 2013
Community
Last Thursday was an exciting and historic day for Newry and Mourne District Council when the commencement date of the Newry Leisure Centre was announced at a Press Launch.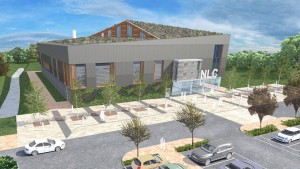 Speaking at the Launch, Mayor Michael Ruane said, "As Mayor I am delighted to announce the commencement of the construction stage for a new swimming pool complex for Newry City and the District. "I would also wish to confirm that the Council is satisfied that the finished product will be a fit for propose facility which will meet the future needs of recreational and competitive swimming and be a facility that the Council, users and general public will enjoy for many years to come. The menu of facilities will include an eight lane, twenty five metre pool, a two lane 13 metre training pool and a moving floor to the 8 lane floor for maximum flexibility. In relation to an energy strategy and green issues and opportunities, the new building represents best practice in sustainable leisure design and will include; onsite electrical generation, solar thermal panels to heat the water, rain water harvesting, heat recovery and a UV pool treatment plant. This facility is designed to exceed current energy and low carbon design standards. The Mayor continued, "I am also delighted to learn that the design will meet Disability Sports NI excellence in accessibility standards. "Operationally and aesthetically this new swimming pool will be a building which will attract young and old into an area where the activity of swimming can be enjoyed in a safe and controlled environment and where associated sports like canoeing and water polo can also be promoted. "The Council has also been assured by Governing Bodies that this new building will be used for swimming galas and other swimming competitions delivered by Swim Ulster and Swim Ireland. "I understand plans are at an advanced stage for the dry side which is essentially the relocation of the Sports Centre in Patrick Street to the Meadow. Mayor Ruane added, "Ladies and Gentlemen it gives me great pleasure to announce that the successful Contractor for the new facility is Felix O'Hare Ltd. This is a local company with an excellent track record and the employment it will give will be a welcome boost to the local economy."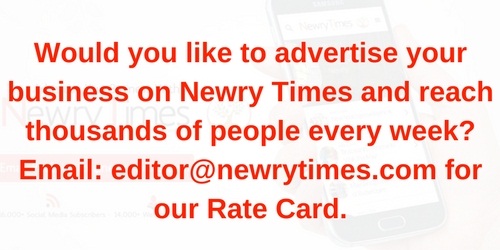 Both comments and pings are currently closed.