A bridge too far? Narrow Water Bridge project put on hold
Posted by
Newry Times News
info@newrytimes.com
Tuesday, July 9th, 2013
Community
,
News
Louth County Council has confirmed that the proposed cross-border Narrow Water Bridge to link Co Louth with Co Down has been put on hold after tenders received from construction companies for the project ran substantially above the allocated budget.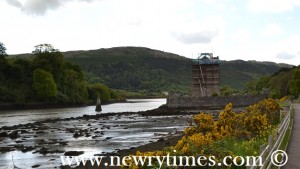 Tenders received ranged from €26m to €40m plus VAT according to Louth County Council. The bridge across the Newry River at Narrow Water has the support of the Republic of Ireland of Ireland and Northern Ireland governments and secured funding of approximately €17.4m earlier this year by the Special EU Programmes Body (SEUPB). The project also won approval last year from An Bord Pleanála and the Northern Ireland planning authorities. A spokesperson for Louth County Council said in a statement to Newry Times, "Having examined all of the tenders received from contractors competing to build the bridge, it is clear that their estimates of the cost of construction are considerably higher than the figures we have been working with to date. "This leaves us with a substantial funding shortfall. Our focus now is on seeing if this can be filled through any combination of additional funding and cost reductions. "While our ambition remains to see this socially and economically desirable project through to completion, the reality is that it is now effectively on hold. At this time, we want to record our appreciation for the support that we have received to date from all of the various stakeholders in both the Republic and Northern Ireland." Reacting to the news, SDLP MP Margaret Ritchie demanded a meeting with the Taoiseach over the hold up. Ritchie wants both the British and Irish Governments to provide alternative resources to ensure the delivery of the Narrow Water Bridge project. "I am disappointed by the decision of Louth County Council," Ritchie told Newry Times. "I acknowledge the fact that Louth County Council has put the project on hold whilst they pursue alternative sources of funding. Ritchie added, "Undoubtedly, this will be a blow for the local community in Warrenpoint and in the Cooley Peninsula who fought hard for the project, and knowing their determination, I know they will not allow this setback to daunt them in pursuit of the Narrow Water Bridge." Ritchie's SDLP colleague Karen McKevitt echoed her sentiments and said that although she is disappointed with today's news, she remains optimistic that alternative funding can be sourced.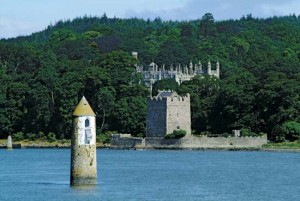 McKevitt said, "I believe that this is a hurdle which can be overcome. I am confident that Louth County Council will do all in its power to identify further funding for this historic project. "Indeed there has been some good news announced today by the Minister for Regional Development regarding the Bridge Order for Narrow Water. I welcome this news and hope that the granting of the order will only strengthen bids to acquire further funding. McKevitt added, "I see the Narrow Water Bridge project as the new gateway to the North, creating jobs for the construction industry, boosting communities and attracting tourists from across the world. "It is because of these potential benefits that this project already enjoys widespread support north and south of the border and they are the reason why I remain optimistic that it will be brought to fruition."
More on this story:
Widespread delight as Narrow Water Bridge funding approved
Delight as Narrow Water Bridge gets €17.4m funding
Narrow Water Bridge planning permission granted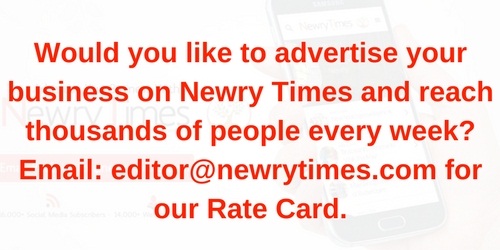 Both comments and pings are currently closed.