Silverbridge Tae Kwon Do ready to take on the world
Posted by
Newry Times News
info@newrytimes.com
Friday, July 5th, 2013
Sport
Silverbridge Tae Kwon Do has always had a reputation for being one of the best Tae Kwon Do clubs in Ireland and they proved that in the recent All Ireland Tae Kwon Do Championships.
They achieved remarkable success, winning a total of 28 medals including 9 gold, 11 silver and 8 bronze. They also repeated this success in the recent All Ireland Korean Kickboxing Championships as they brought home a total of 5 All Ireland medals. Trainer and Go Fitness founder Cathal Fegan said, "The standard in the All Ireland's was high as usual but the group have been training hard and I knew they would do me proud and come home with a lot of medals." However, Silverbridge Tae Kwon Do's adventure is set to continue this July where they will represent Ireland in the prestigious Tae Kwon Do World Championships in Coventry, England. Having already trained a world championship gold medalist trainer Cathal Fegan is confident of continuing the feat. Being an All Ireland champion and the current Northern Ireland heavyweight champion he stated, "I honestly believe we will come home with a handful of medals and one or two students will fight in a final for world gold." It has become apparent that Silverbridge Tae Kwon Do is an extremely successful club and has a proven track record of success. This has resulted in this South Armagh club in being competitive, ambitious and also a fun and friendly environment for learning the art of self defence. If you want to keep track of Silverbridge Tae Kwon Do's adventure in the world championships you can follow them on twitter at @fegan89 with the hash tag #irltkd. If you or your child wishes to join the club you can contact them via their website at www.silverbridgetkd.com or on their facebook page at Silverbridge TKD. Alternatively you can also follow their YouTube channel at Silverbridge TKD to view their training, patterns and sparring.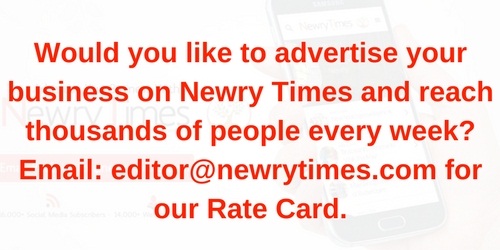 Both comments and pings are currently closed.