'Wilson's 'assumptions and apportionment' no substitute for fiscal accuracy', blasts Murphy
Posted by
Newry Times News
info@newrytimes.com
Thursday, July 4th, 2013
Politics
Sinn Féin Spokesperson on the Economy, Conor Murphy MP has accused Assembly Finance Minister Sammy Wilson of attempting to cloud the discussion on fiscal autonomy by substituting 'assumptions and apportionments' for fiscal accuracy.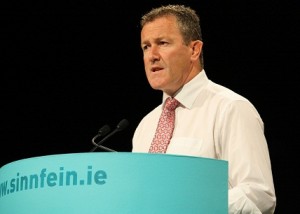 Speaking to Newry Times, Murphy said, "Sammy Wilson should remember that as Finance Minister he has a responsibility to provide financially accurate answers to members'questions on the Economy. "He is not there to cloud the issue based on partisan political commentary. We all know that Sammy is a unionist and wants to justify the North's continued connection with Britain. "But if he is secure in his belief that this is the best option for all the people here then why is he afraid to seek accurate revenue and expenditure figures that could support his contention," Murphy stated. "Sammy Wilson's resort to ridicule and derision of requests for facts and figures serves only to expose the weakness of his assertion that we are irretrievably linked to the British Exchequer. "Mr Wilson insists that the methodology used to produce his figures is identical to those used for Scotland and that they are international standards for the compiling of statistics and have to be adhered to and are subject to a degree of rigour and international scrutiny. "He fails to add that when Scotland launched a robust challenge to this methodology it was admitted by British Economists producing the figures that the report 'was designed to maintain the Union and score (points) over all opponents'. "Sammy Wilson's own Department of Finance has repeatedly stated that its figures 'are not intended to provide an exact figure of individual revenue items' and are produced: "on the basis of high level assumptions and apportionment factors." "British government sources have also admitted that they cannot provide an accurate assessment of the deficit – if there is one – for the north," the Sinn Fein MP insisted. "Therefore it's time that Mr Wilson desisted from using this disinformation and 'assumptions and apportionment' as a comfort blanket to reassure him that the union is safe. "NI Statistics and Research Agency's (NISRA), John Bradley and Tom Healey from the Nevin Institute among other prominent economists have all called for improvements in how these calculations are made. "While DFP claim that improving the samples would cost too much, Scotland has a full framework for economic data, the North has no independent methodology to provide accurate information. "Figures produced by DFP are not recognised by anyone outside the Department while Scottish diligence and determination has made tremendous progress and their figures are accepted by the British Office of National Statistics, while Sammy's are not. Murphy added, "It's time Sammy got past 'assumptions and apportionment' and demanded proper statistics along with real fiscal powers that would allow us to grow our economy."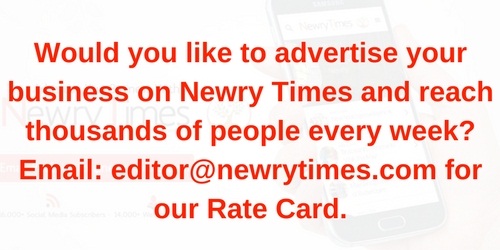 Both comments and pings are currently closed.