Newry Housing Executive tenants could benefit from house improvement programme
Posted by
Newry Times News
info@newrytimes.com
Wednesday, July 3rd, 2013
Community
,
Politics
Today Social Development Minister Nelson McCausland announced an improvement programme that could see the refurbishment of more than 2,000 Housing Executive homes over the next three years.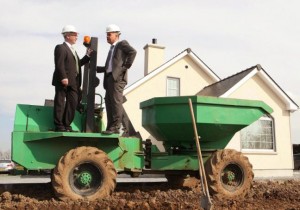 If tenants vote in favour, their homes will be transferred to housing associations that will match government funding with private investment to enable extensive refurbishment of these properties. The Stock Transfer Programme, which is part of the Minister's recently announced Housing strategy 'Facing the Future', will have three phases beginning in September 2013 through to September 2014. A key part of the programme will be consultation with tenants over the months ahead. Speaking about the programme, the Minister said: "Since I took up this role, ensuring that the social housing stock throughout Northern Ireland is maintained to a good standard has been a priority. This programme will see homes that require multi-element improvements get those improvements much more quickly." In response to the Minister's statement, Cameron Watt, Chief Executive of the Northern Ireland Federation of Housing Associations (NIFHA) said, "This announcement is good news for affected tenants. Thousands of peoples' homes can be brought up to a good standard, bringing significant fuel bill savings. "Hundreds of millions of pounds of much-needed investment can also be injected into our ailing construction sector. The fact is that there is a shortfall in funding of over £1 Billion that has to be filled to bring Housing Executive homes up to the required standard. "Tenants voting for the transfer of their homes to housing associations can greatly accelerate these long awaited home improvements. Northern Ireland's housing associations are committed to working with tenants, the Housing Executive, DSD, elected representatives and community groups to make this transfer programme a success," Watt insisted. "Stock transfer schemes underway in Derry/Londonderry and Bangor show how this process can deliver great results for tenants and local communities. "Work is ongoing to ensure the process works for everyone, including giving housing associations enough time and information to develop the best possible schemes in partnership with tenants. Watt added, "This is a great opportunity for tenants to set out their priorities for their homes and communities and work with local housing associations to deliver tailored solutions. "Housing associations are ready to play their part and work closely with tenants, the Housing Executive and DSD to maximise the huge potential benefits of this programme."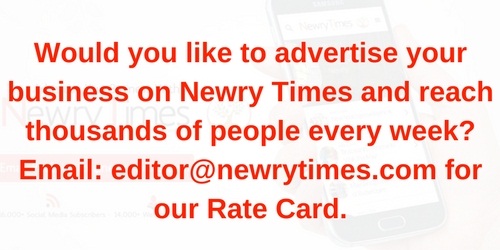 Both comments and pings are currently closed.