NIFRS issue summer safety appeal
Posted by
Newry Times News
info@newrytimes.com
Monday, July 1st, 2013
Community
Northern Ireland Fire & Rescue Service (NIFRS) is encouraging everyone to be fire safe and summer safe by acting responsibly during the summer holidays.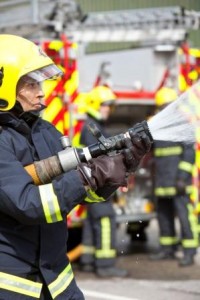 NIFRS wants everyone to enjoy the great outdoors during the holidays, but to remember to take the necessary fire safety precautions and to follow basic life saving safety advice. Kevin O'Neill, Group Commander, Northern Ireland Fire & Rescue Service said, "At this time of year people are on holidays, in a relaxed frame of mind or away from their usual routine and unfortunately they can become complacent about their fire safety or indeed their general safety. "We play a central role in protecting our community and we want people to be fire safe and summer safe over the coming months. If you are on holiday, camping, caravanning, boating or enjoying the countryside, you need to consider your fire safety and the safety of your family. "Ensure you, and the people you are with, know what to do in the event of an emergency and have taken all the necessary steps to ensure that fire doesn't become your uninvited guest on your holiday. O'Neill continued, "Similarly if you happen to be in the vicinity of water, act responsibly and take all the basic safety precautions. Be aware that swimming in a river, lake, or the ocean is different from swimming in a pool. "You need more energy to handle the currents and other changing conditions and no one can anticipate other hidden dangers that may arise. Pay attention to any warning signs posted in the area – they are put there for a reason. Never ever swim in a disused quarry. "Water in quarries may look inviting but the water is very cold and often filled with hidden obstacles. Most water-related incidents can be avoided by knowing how to stay safe and by following a few simple guidelines." NIFRS is also making a fresh appeal for everyone, and in particular young people, to recognise the very serious consequences that deliberate fire setting in the countryside or making hoax calls can have on the Fire & Rescue Service and the whole community. O'Neill continued, "As a Fire & Rescue Service the summer months present different challenges for us to deal with. Often the dry conditions lead to an increase in the number of gorse fires and sadly the majority of these fires are started deliberately. "The community in Northern Ireland needs to decide where they want their Fire & Rescue Service, up mountains tackling deliberately set fires or at their local Fire Stations ready to deal with life threatening emergencies and protecting our community? "While the majority of gorse fires that we attend are started deliberately they can also start unintentionally through thoughtless and careless behaviour by something as simple as throwing a cigarette from a car window, leaving a glass bottle on the ground or by not extinguishing a barbeque properly. Kevin added, "A seemingly innocent mistake could well cause a severe gorse fire that destroys acres of countryside and ties up firefighting resources for prolonged periods. "Both deliberate and accidental fires can cost lives and we recommend that the public heed our fire safety advice to protect themselves and our countryside."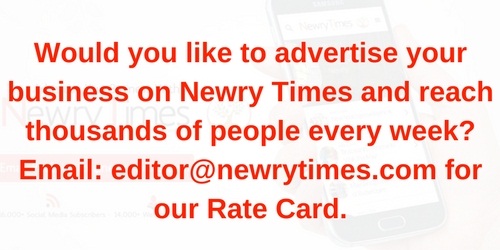 Both comments and pings are currently closed.