Royal dogs, blaming relatives and irregular usage: Top TV Licence dodger excuses in Northern Ireland
Posted by
Newry Times News
info@newrytimes.com
Monday, June 24th, 2013
Community
,
Features
"Apparently my dog, which is a corgi, is related to the Queen's dog so I didn't think I needed a TV Licence," is one of the many outrageous real-life excuses given to TV Licensing by people caught watching TV in Northern Ireland without a TV Licence over the past year.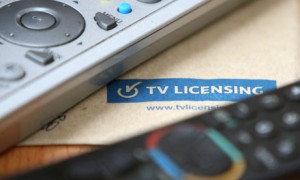 With more than 15,300 people across Northern Ireland caught watching TV without a valid TV Licence last year, it's perhaps not surprising a few of the excuses would test the laws of probability. Excuses ranged from the bizarre – "I was going to get one but I thought it had to be done at the beginning of the year. I was waiting until then." to the crazy – "I only watch it once a week so why should I pay a full TV Licence?" One evader claimed they had not bought a TV Licence as they said, "My television works perfectly well without a TV Licence," whilst another didn't want to buy a TV Licence because " (My) mother is 75 and comes down to my house every Saturday, so I should have it for free." Deborah King, TV Licensing spokesperson, said: "Some of the excuses given show a great deal of imagination and creativity, but being caught without a valid TV Licence is a criminal offence and not something to be taken lightly. "Evasion remains at low levels of around five per cent, and the overwhelming majority of people are correctly licensed. We understand some people may struggle to pay in one go, so we offer a wide range of payment options to help spread the cost and suit people's needs. "These can all be set up quickly and easily online at www.tvlicensing.co.uk or by phone." In a first for TV Licensing, three 'excuses' have been turned in to short animation films by the BAFTA winning animation partnership Will Anderson and Ainslie Henderson from whiterobot.co.uk.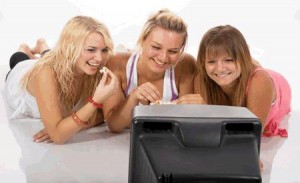 Co-Writer and director of the short films, Will Anderson, said, "Our style of animation really lends itself to TV Licensing's excuses. Using bold, vibrant animation we are able to develop the nature of the excuses, and abstract them with our sense of humour. "The excuses were naturally funny, so it was all about how we could bring them to life. All of our work is particularly conversational, so it's a good match." The top three Excuses ("Stolen" "Lethal Injection" and "Lost Weight") have been animated by White Robot and can be found on YouTube at: www.youtube.co.uk/tvlicensing
TV LICENSING – TOP EXCUSES OF THE YEAR FROM ACROSS THE UK
1. Why would I need a TV Licence for a TV I stole? Nobody knows I've got it. Kilmarnock, Scotland. 2. I have lost weight recently and had to buy new clothes. That's why I could not afford to buy a TV Licence. Manchester, North West. 3. I had not paid as I received a lethal injection. [Location unknown]. 4. Apparently my dog, which is a corgi, was related to the Queen's dog so I didn't think I needed a TV Licence. Belfast, Northern Ireland. 5. I don't want to pay for a licence for a full year. Knowing my luck I'll be dead in six months and won't get value for money. Cardiff, Wales. 6. I could not pay for my TV Licence because the Olympic torch was coming down my road and I could not get to the shop as the road was too busy. London. 7. I only use my TV as a lamp. If you switch it on it gives a good glow which allows me to read my book. Dundee, Scotland. 8. The only way I can afford to pay for my TV Licence is if I sell my hamster, is that what you want me to do? Liverpool, North West. 9. Only my three year old son watches the TV. Can you take it out of the family allowance I receive for him? He watches it so he should pay. Manchester, North West. 10. [Customer presented half a torn paper licence to a visiting Enquiry Officer] I spend so much time at my neighbour's house, we thought we would just share a TV Licence. My neighbour has the other half. Glasgow, Scotland. 11. I could not pay as I only have two pairs of pants and they were both in the wash. Slough, South East. 12. I got caught shoplifting so I'm barred from the shop that takes PayPoint payments. Leeds, North.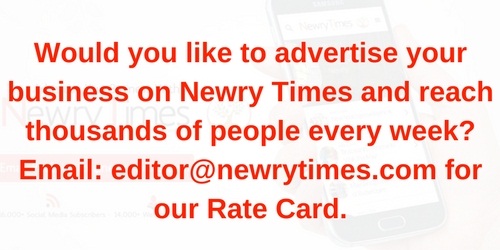 Both comments and pings are currently closed.