Ritchie speaks out on CAP Reform and the need to remain in EU
Posted by
Newry Times News
info@newrytimes.com
Sunday, June 23rd, 2013
Politics
South Down MP Margaret Ritchie spoke out this week on the need for CAP reform in order to support the farming industry in Northern Ireland.
Ritchie stated, "Central to the success of the growth of the agri-food industry remaining the bedrock of our economy is a good outcome and result from the negotiations on the reform Common Agricultural Policy which underpins our industry and farm production at all levels;  makes provision for new entrants; acknowledges the position of the active farmer in terms of paymentsand above allensures a stable income for those who derive their livelihood from the farm base.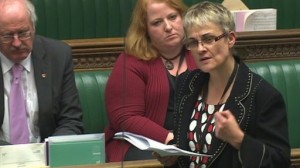 "This is one long term political issue which will shape the future of agriculture for years to come."
Emphasising the importance of remaining in the EU, Ritchie continued, "Belonging to a party that remains committed to the European project, it is important that we have continued access to EU support mechanisms and the EU's open food markets – a matter I believe of pivotal importance to our agricultural industry in Northern Ireland.
"We need to highlight the current difficulties that the farming industry is facing, in light of the recent challenges of Bovine TB and poor weather conditions.This debate on the reform of the Common Agricultural policy comes following an extremely difficult year for farmers.  
"One of the wettest summers on record in 2012, followed by one of the coldest springs for 50 years, the outbreak of the food contamination scandal and on-going incidences of Bovine TB have put the whole agriculture industry under severe pressure," Ritchie insisted.
"We must protect our producers in such difficult times.It is our duty and that of the government to help them out of their immediate predicament and in the longer term provide a strategy that will create a sustainable and economically successful market for them in decades to come.
In terms of the Greening of the CAP, Ritchie called for a more flexible transition approach rather than an immediate shift in approach.
"There remains serious concerns in Northern Ireland over the distribution of direct payments between farmers and the potential introduction of a flat-rate payments system.  Farmers in my constituency are concerned about this issue and would much prefer an approximation model. 
Ritchie added, "Providing a more gradual transition towards, but not completely to a flat rate system over a number of years would certainly be the more desirable course of action.It is important that there are flexibility measures to the greening of CAP especially in allowing small holdings to be exempt from diversification requirements."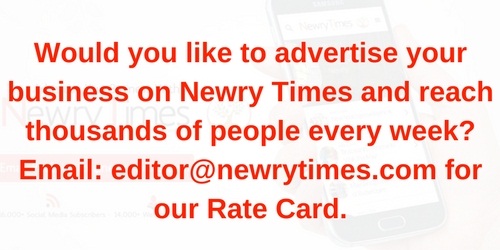 Both comments and pings are currently closed.