Newry car repairer reminds motorists: "It's your car, your choice"
Posted by
Newry Times News
info@newrytimes.com
Saturday, June 22nd, 2013
Community
WA Graham Accident Repair Centre in Bessbrook is backing a campaign aimed at local motorists called "Your Car Your Choice" which has been launched by the Northern Ireland Bodyshop Alliance (NIBA).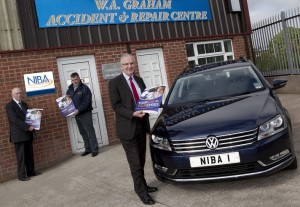 The campaign, which was launched this week with the help of local MLA Danny Kennedy, has a simple message behind it, according to Alan Graham. "When you have an accident and want your vehicle fixed through your insurance company, you are allowed to choose your own repairer. "Insurance companies will try to steer you to their approved repairer. Sometimes this can be miles out of the Newry and Mourne area." NIBA, which represents more than 50 independent car repairers with over 200 employees, claims that thousands of drivers across the country are being unwittingly directed to use the car garages suggested by the insurance companies because most are not aware that they can choose who they want to repair their car. Alan added, "Many drivers already have a good relationship with their local garage but they simply don't know that they can still use their services – and many simply aren't being told. "We believe that every consumer has the right to choose, so it's vital that the insurance companies who are often a first point of call inform them of their right to choose." NIBA claims that by not telling consumers that they have a right to choose their own car repair garage, thousands of drivers are travelling longer distances to often unfamiliar surroundings to get the work done – when it could have been easily and quickly repaired just down the road. In one recent example, local motorist Brian O'Keefe, who has been a customer of Graham's for over 25 years, faced an aggressive approach from his insurers after an accident. Brian picks up the story, "When I told my insurance company that I wanted to use Graham's Accident Repair Centre, they tried to get me to go to their approved repairer. I felt that I had no choice but to go their chosen garage but I stuck to my choice. "They even tried to impose an increased excess on me for choosing Grahams put I made a formal complaint and they eventually reimbursed me for this amount. "I was delighted with the repairs to my car and would urge other motorists to stick with their own choice and not to be influenced by the tactics of their insurers. After all, it is your legal right to choose and I support the NIBA campaign." Local MLA Danny Kennedy has added his voice to the campaign, "Independent car garages like Grahams are important for consumer choice, for competition and for skilled local employment and if they are not supported then jobs will most certainly be lost," Kennedy said. He added, "Everyone has the right to choose where their car is repaired – let's make sure everyone is aware, otherwise the livelihood of local businesses could be threatened."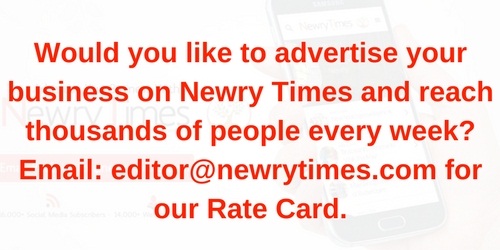 Both comments and pings are currently closed.