'Urban and rural gap must be narrowed in broadband delivery' – Rogers
Posted by
Newry Times News
info@newrytimes.com
Thursday, June 20th, 2013
Politics
SDLP MLA for South Down, Sean Rogers has called on the Minister of Enterprise Trade and Investment to engage with local stakeholders in assessing the areas in greatest need of broadband improvements, in a way that will provide the best cost for speed and reliability.
Speaking during the Assembly debate Rogers said, "Of course I recognise and commend the advances which have been made in the extension of broadband infrastructure in recent years, but there are many black spots, especially in our rural areas. "An immense rural/ urban gap regarding this matter is evident when you consider the recent announcement that 100 Megabit/s technologies are to be offered in cabled areas, while rural areas struggle to obtain even a basic broadband service. "After engaging with rural businesses and communities, I am well aware that the lack of modern ICT infrastructure does not make sense on any level," Rogers blasted. "Businesses of any kind and in any area require effective broadband services in order to be successful, realise their potential and of course to contribute to the economic growth of Northern Ireland. "While I do welcome recent developments in mobile and satellite technology, the £5 million investment in rural broadband is a good start, but it is only a basic service if rural businesses are to truly grow and prosper. "Efficient and effective broadband service is not just vital to businesses in rural areas, it is also a fundamental across all tiers of rural communities. "Our farmers need broadband for a variety of tasks such as PAYE returns, stock records and SFP applications. Schools also need access to reliable broadband for Computer Based Assessment. "What's more, the tourist industry across Northern Ireland needs excellent broadband speeds in order to successfully manage booking and marketing. Rogers added, "Northern Ireland is on the world stage for the right reasons this week, and we should be utilising this prime opportunity to the best of our ability. Fast and efficient broadband provides the train tracks on which the economic recovery engine must travel in order to link up with industries and markets at home and abroad."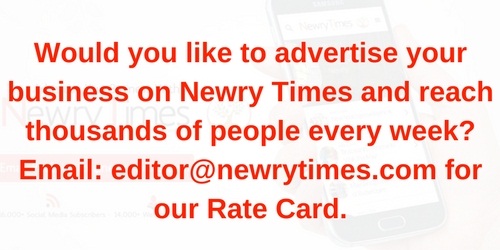 Both comments and pings are currently closed.