Join a growing team of approved home child carers
Posted by
Newry Times News
info@newrytimes.com
Thursday, June 20th, 2013
Community
Approved Home Childcare is a unique service offering quality childcare in the security of the family home.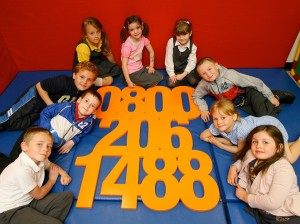 Operated as a Social Enterprise, 100% of profit made supports the work of Employers For Childcare Charitable Group. The aim of the organisation is to make it easier for parents to get into work and to stay in work. Founding CEO, Marie Marin explained how Approved Home Childcare got started in Northern Ireland. "In 2000 I heard about the Dundee Sitters Service in Scotland and arranged to visit the community based project. "I was very impressed with their innovative approach and 'can do' attitude. It seemed like a perfect solution. "Dundee has several Universities and colleges and a large teaching hospital, so there was an abundance of students seeking evening and weekend work, and dozens of medical and nursing staff with children who were required to work unsociable hours. The Sitters Service married the two groups seamlessly. "Unfortunately at that time the legislation in Northern Ireland did not allow a similar service to be set up, however with the introduction of the Tax Credits (Approval of Home Child Care Providers) Scheme (Northern Ireland) in April 2006, this became possible. Marie continued, "It wasn't until 2009 though that we were in a position to be able to develop the idea further. We contacted the Sitters Service again and were delighted to learn they had in fact expanded. "We also discovered a similar service being operated on a commercial basis in Nottingham. So within a few short months we took the bold decision to create our own unique model drawing on what we believe to be the best from both services, which would suit families and carers in Northern Ireland. "One of the biggest obstacles was that the parent had to take on the 'employer' role, and be responsible for payroll and organising insurance cover. So that's where we come in. With our Approved Home Childcare service, we remove all the hard work and liability for parents. "Through a straightforward process, we recruit, train and employ the carer and match them to a suitable family. The family simply pay us for providing the service," she explained.
Recruiting Carers
At the moment Marie and her team are recruiting prospective childcarers. Application criteria include paediatric first aid, at least an NVQ/QCF Level 2 in Childcare and previous experience of working in a childcare setting. Marie would encourage more people to think about this as a career move stating, "We value the quality of our staff team and feel that working as an Approved Home Childcarer is a rewarding role for the right candidate. We currently have opportunities to work with families throughout Northern Ireland."
Matching Families
Over the past 12 months the team has been busy matching families to Carers. One satisfied parent commented, "In June 2012 we were matched to an Approved Home Childcarer. The Childcare Co-ordinator was very helpful and made all the necessary arrangements. The major benefit for us is that we get to spend more time with the children after work. We would definitely recommend Approved Home Childcare to any family." If you are a parent interested in the Approved Home Childcare service or if you are interested in becoming part of a growing team of Approved Home Childcarers, call freephone 0800 206 1488, contact ahc@employersforchildcare.org or visit www.approvedhomechildcare.com.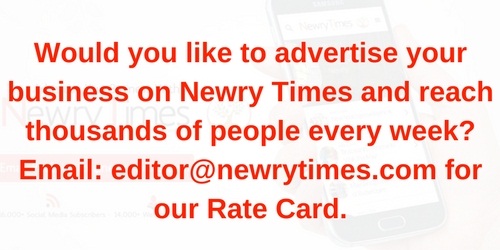 Both comments and pings are currently closed.